Crownfield Nursery has spaces available for 3-4 year olds in September 2020 - please go to the Nursery pencil for details.
Our children are working very hard at home doing a range of different things. Well done everyone and 'Stay Safe' and 'Keep Smiling'.
Coronavirus Risk Assessment
Summer Reading Challenge
Although we are not able to visit our library at the moment, if you click on the link below you will be able to access the Silly Squad Reading Challenge. Enjoy!
Please use this page to check for the latest updates for parents and carers relating to the ongoing Coronavirus (COVID-19) pandemic.
Please see below the full list published by the UK Government, of the jobs classed as 'Key Workers.' If your work is critical to the COVID-19 response, or you work in one of the critical sectors listed below, and you cannot keep your child safe at home then your children will be prioritised for education provision. To arrange this, please email your details to your school.
Health and social care
This includes but is not limited to doctors, nurses, midwives, paramedics, social workers, care workers, and other frontline health and social care staff including volunteers; the support and specialist staff required to maintain the UK's health and social care sector; those working as part of the health and social care supply chain, including producers and distributers of medicines and medical and personal protective equipment.
Education and childcare
This includes nursery and teaching staff, social workers and those specialist education professionals who must remain active during the COVID-19 response to deliver this approach.
Key public services
This includes those essential to the running of the justice system, religious staff, charities and workers delivering key frontline services, those responsible for the management of the deceased, and journalists and broadcasters who are providing public service broadcasting.
Local and national government
This only includes those administrative occupations essential to the effective delivery of the COVID-19 response or delivering essential public services such as the payment of benefits, including in government agencies and arms length bodies.
Food and other necessary goods
This includes those involved in food production, processing, distribution, sale and delivery as well as those essential to the provision of other key goods (for example hygienic and veterinary medicines).
Public safety and national security
This includes police and support staff, Ministry of Defence civilians, contractor and armed forces personnel (those critical to the delivery of key defence and national security outputs and essential to the response to the COVID-19 pandemic), fire and rescue service employees (including support staff), National Crime Agency staff, those maintaining border security, prison and probation staff and other national security roles, including those overseas.
Transport
This includes those who will keep the air, water, road and rail passenger and freight transport modes operating during the COVID-19 response, including those working on transport systems through which supply chains pass.
Utilities, communication and financial services
This includes staff needed for essential financial services provision (including but not limited to workers in banks, building societies and financial market infrastructure), the oil, gas, electricity and water sectors (including sewerage), information technology and data infrastructure sector and primary industry supplies to continue during the COVID-19 response, as well as key staff working in the civil nuclear, chemicals, telecommunications (including but not limited to network operations, field engineering, call centre staff, IT and data infrastructure, 999 and 111 critical services), postal services and delivery, payments providers and waste disposal sectors.
If workers think they fall within the critical categories above they should confirm with their employer that, based on their business continuity arrangements, their specific role is necessary for the continuation of this essential public service.
Please see below UK Government advice for self isolating.
UK Government Stay At Home Guidance
Symptoms
The most common symptoms of coronavirus (COVID-19) are recent onset of:
new continuous cough and/or

high temperature
For most people, coronavirus (COVID-19) will be a mild illness.
Main messages
if you live alone and you have symptoms of coronavirus illness (COVID-19), however mild, stay at home for 7 days from when your symptoms started.
if you live with others and you or one of them have symptoms of coronavirus, then all household members must stay at home and not leave the house for 14 days. The 14-day period starts from the day when the first person in the house became ill
it is likely that people living within a household will infect each other or be infected already. Staying at home for 14 days will greatly reduce the overall amount of infection the household could pass on to others in the community
for anyone in the household who starts displaying symptoms, they need to stay at home for 7 days from when the symptoms appeared, regardless of what day they are on in the original 14 day isolation period.
if you can, move any vulnerable individuals (such as the elderly and those with underlying health conditions) out of your home, to stay with friends or family for the duration of the home isolation period
if you cannot move vulnerable people out of your home, stay away from them as much as possible
if you have coronavirus symptoms:

do not go to a GP surgery, pharmacy or hospital
you do not need to contact 111 to tell them you're staying at home
testing for coronavirus is not needed if you're staying at home

plan ahead and ask others for help to ensure that you can successfully stay at home and consider what can be done for vulnerable people in the household
ask your employer, friends and family to help you to get the things you need to stay at home
wash your hands regularly for 20 seconds, each time using soap and water, or use hand sanitiser
if you feel you cannot cope with your symptoms at home, or your condition gets worse, or your symptoms do not get better after 7 days, then use the NHS 111 online coronavirus service. If you do not have internet access, call NHS 111. For a medical emergency dial 99

Useful Links
Ofsted said: You have aspirations for all your pupils in your relentless pursuit of preparing 'all children to be lifelong learners'.
Welcome to Crownfield Infant School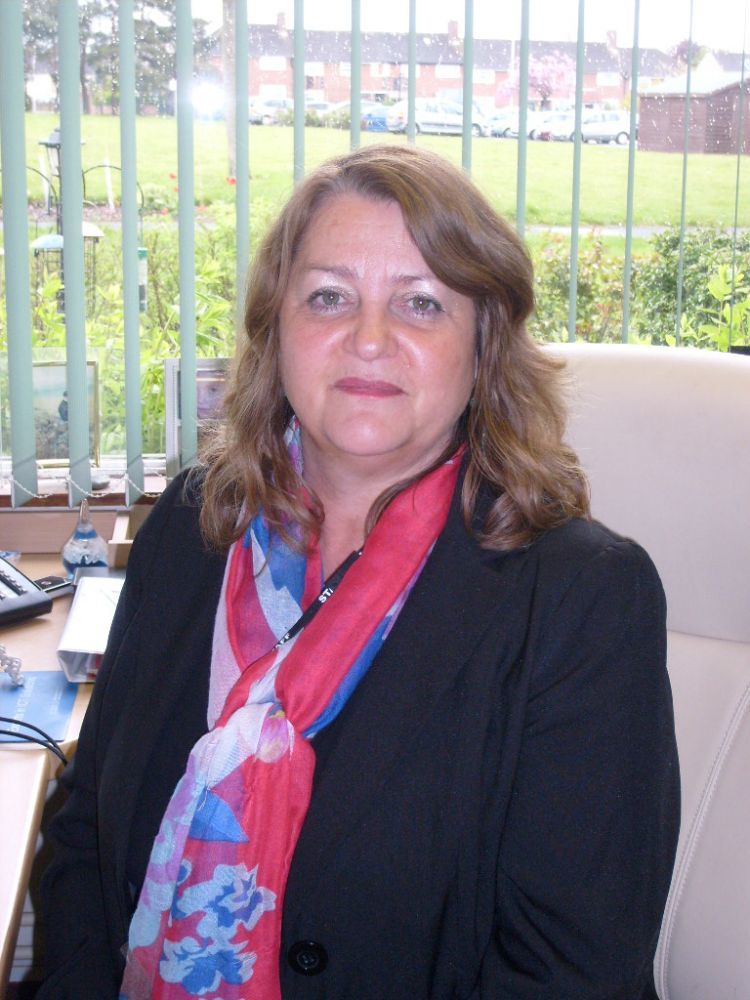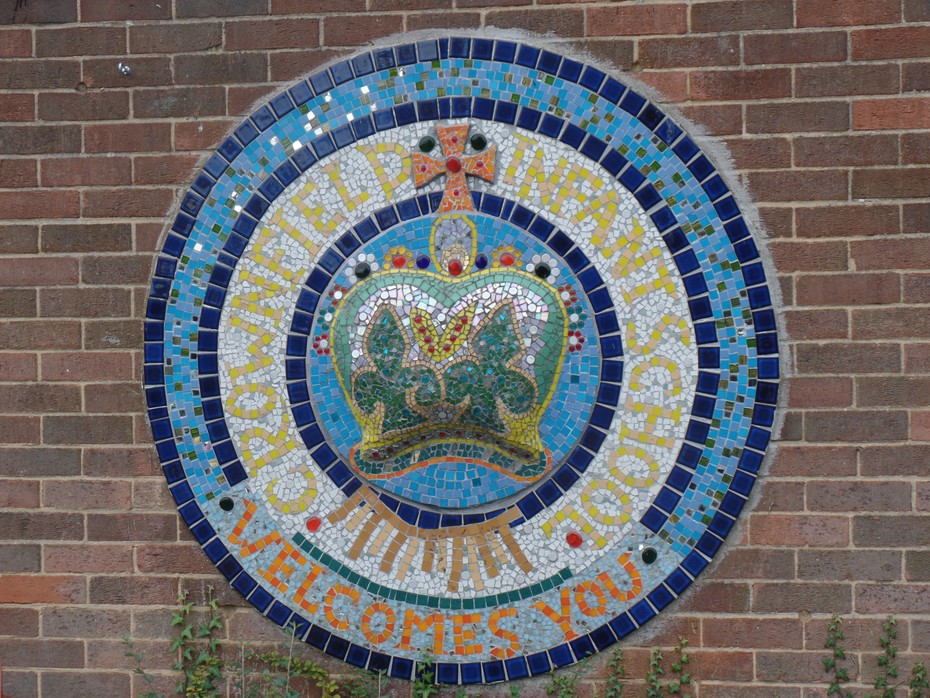 Welcome to Crownfield Infant and Nursery School website, we have included information about our school; how it operates, what events take place and how we all work together to make our school the warm, welcoming learning environment that it is. This website will give you an insight in to our work and values.
The website is designed to help you if you are considering Crownfield Infant and Nursery School as a school for your child, or to be a guide to you if you are already part of our school.
You will notice that education at Crownfield is more than core curriculum as we are totally committed to developing the creative, physical, emotional and social side of our children. We aim to give each of these elements equal importance through a knowledge rich curriculum, outstanding teaching and strong partnerships with parents and other stakeholders. Our goal is to ensure that every child has the best possible learning experience whilst they are in our care.
Our curriculum is crafted by subject specialists who ensure learning and skills are built upon and children are able to move onto the next stage of their learning with the vocabulary, knowledge and experience to demonstrate a deep understanding of each subject through a progression of skills.
The site provides only a brief picture of the range of activities we have on offer for our children. We can tell you about the curriculum, our aims, activities and successes but we cannot convey our ethos or atmosphere. We would encourage you to visit our school, preferably during the school day and also visit our Testimonial page.
Alongside the academic and creative learning, we want our children to become contributing citizens who take care of their environment. We also aim to ensure our children are happy and are able to develop their well-being and resilience whilst with us. This work is supported by a skilled pastoral team who ensure that every child and family receive the support needed to take on the challenges they face and acknowledge their personal responsibilities and opportunities.
As a school community we are proud of our school and hope this is reflected in this website. Do let us know if you have any comments or suggestions for improvements.
If you would like your child to join us, please arrange a visit or come to one of our open days.
We are also keen to hear from our local community regarding work opportunities, whether teachers or support staff. Please look at our website for vacancies, or just register your interest with us - we would love to hear from you!
We look forward to meeting you.
Sharon Nacmias
Head Teacher
Message from out Home School Support Worker
Attendance
We think attendance is very important and can make a huge effect on learning and we have made our own video called Rise and Shine. To view please click on the link below and enter the password : attendance
Library Helpers required
As a school we encourage all our children to visit our school library once a week however, at the moment several classes are not doing this. If you could spare an hour every week this would be greatly appreciated. Please contact the school office as you will need to complete some paper work.
Operation Encompass - Please read our note on the Safeguarding Pencil regarding this.
Internet Matters
We are aware of the need to ensure our children are safe online. The link below is to a video about basic things parent can do at home to support their children and keep them safe.
Job Centre Office
In order to help people find their nearest Jobcentre Office more easily please click on the link below.
Latest School Calendar Events
Grandparent Assembly - Reception

07

Jul

2020

Grandparent Assembly - Reception

08

Jul

2020

Nursery Graduation Day

14

Jul

2020

Open Afternoon

15

Jul

2020

Y2 Leavers Assembly

16

Jul

2020