This year, for Chinese New Year ( Year of the Monkey) Don came into school to give us all a fantastic day of dance and enjoyment.
Each class had a 30 minute rehearsal for their individual section. They all thoroughly enjoyed this as you can see in the pictures below.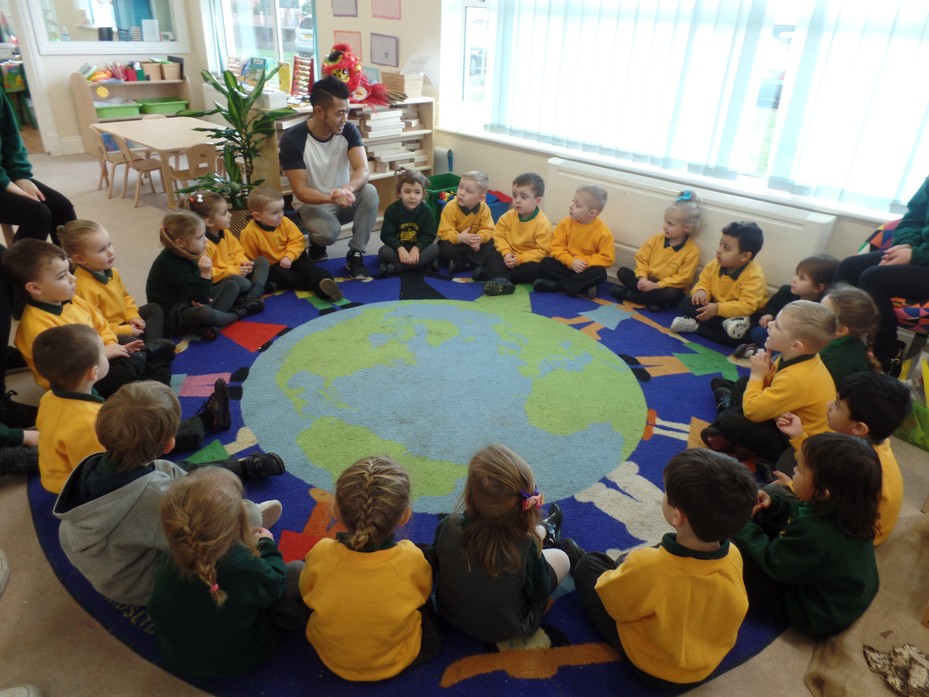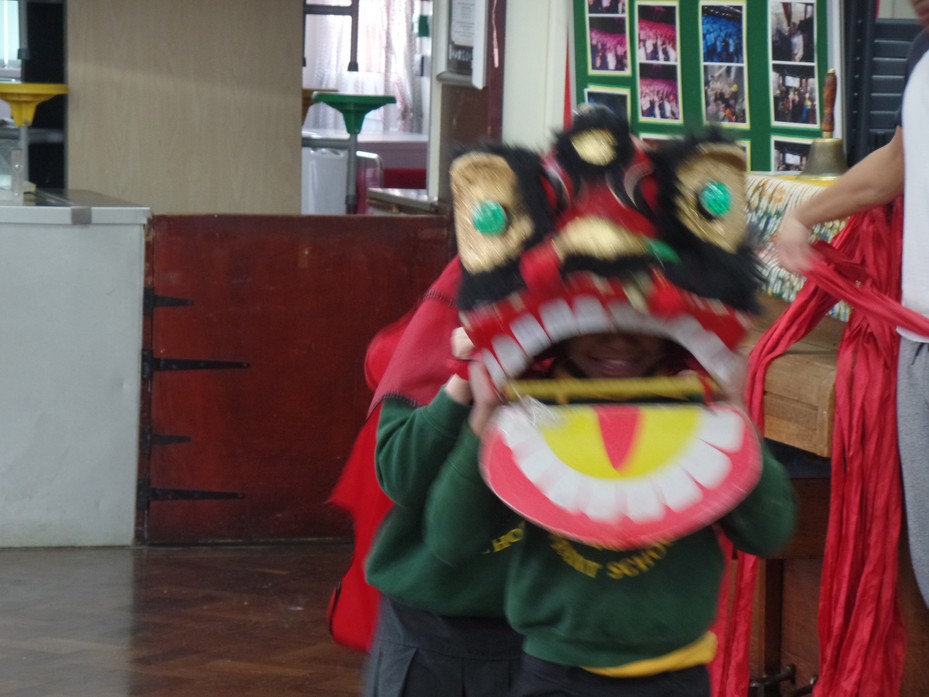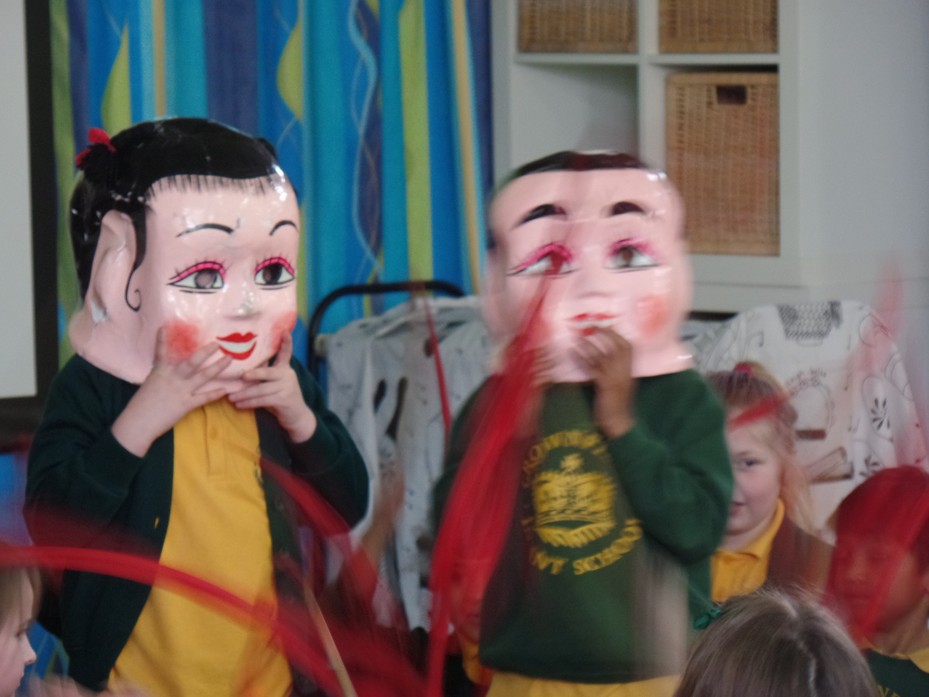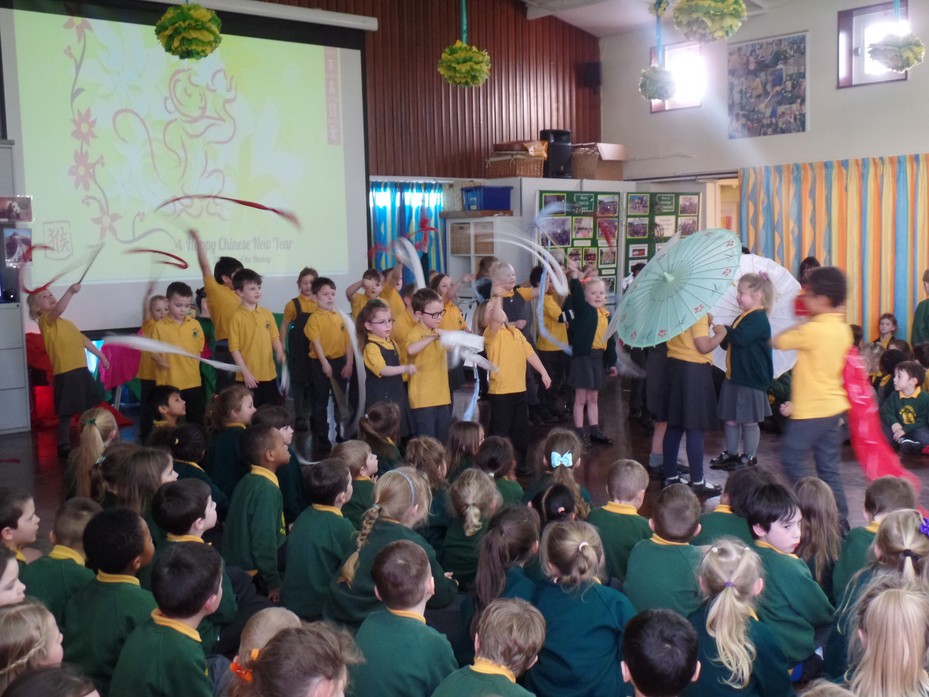 Then Don gave us a dancing exhibition - we were all impressed.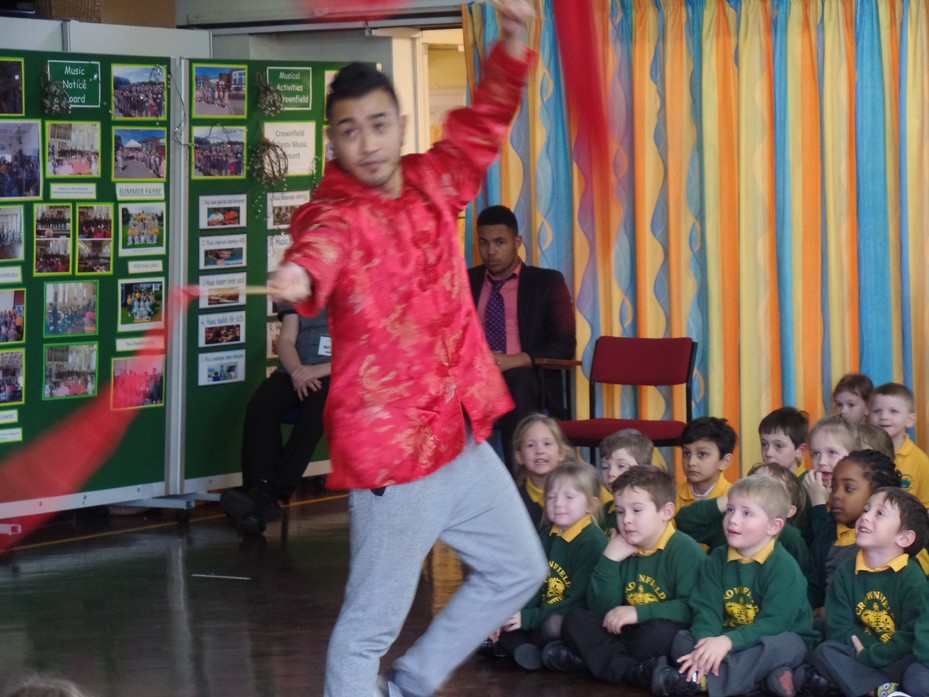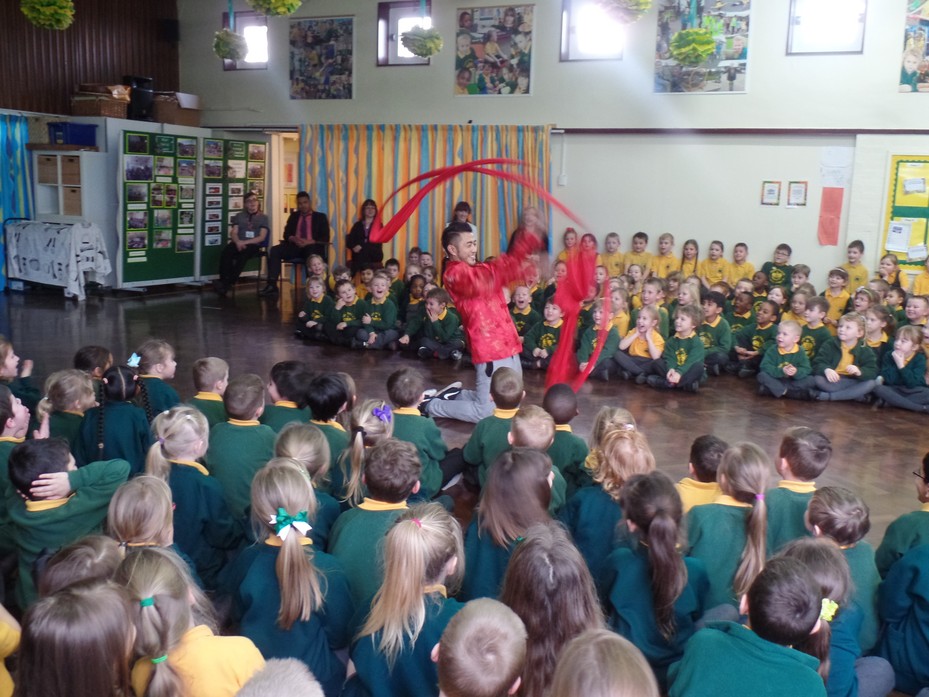 After this, the whole school had an assembly in which they all had the opportunity to show the rest of the school what they had learnt. It was a fabulous assembly which was enjoyed by all.
Thank you very much Don
and we look forward to doing it all again next year!