Visit by Mayor Michael Dean Burton
We were very honoured to have Mayor Michael Dean Burton visit pour school to present our children with their School Council badge, Class Ambassador badges, Eco Warrior badges and Digital Leader badges.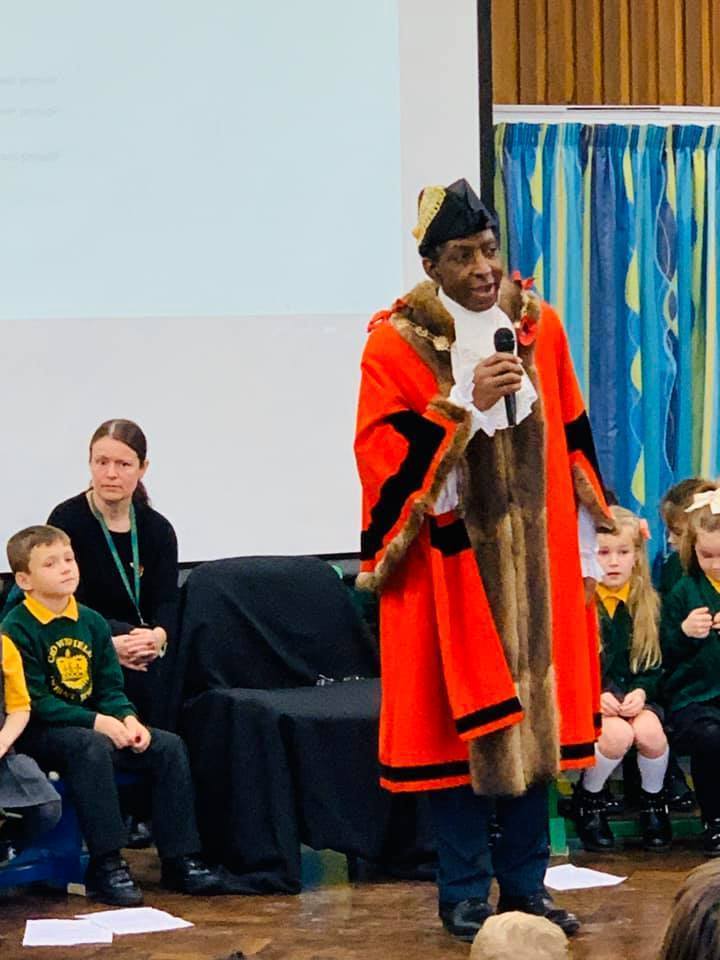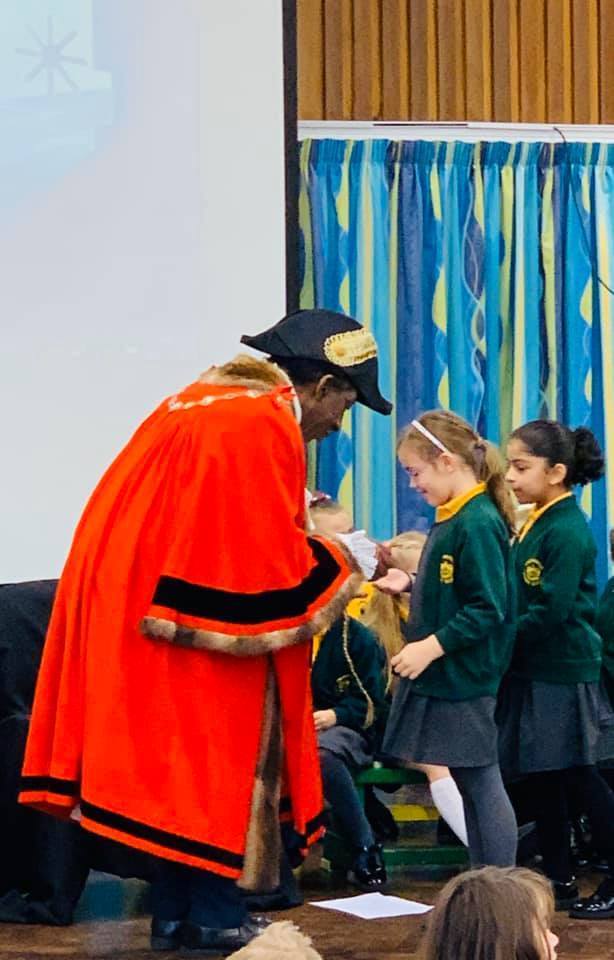 Congratulations to all those children and thank you the Mayor for your visit. We hope you enjoyed your morning at our school and we look forward to seeing you again soon.