Book Week 2020
This was a very busy week full of lots of activities. It began with all the pupils invited to attend breakfast at school with their parents, then they could share a book together.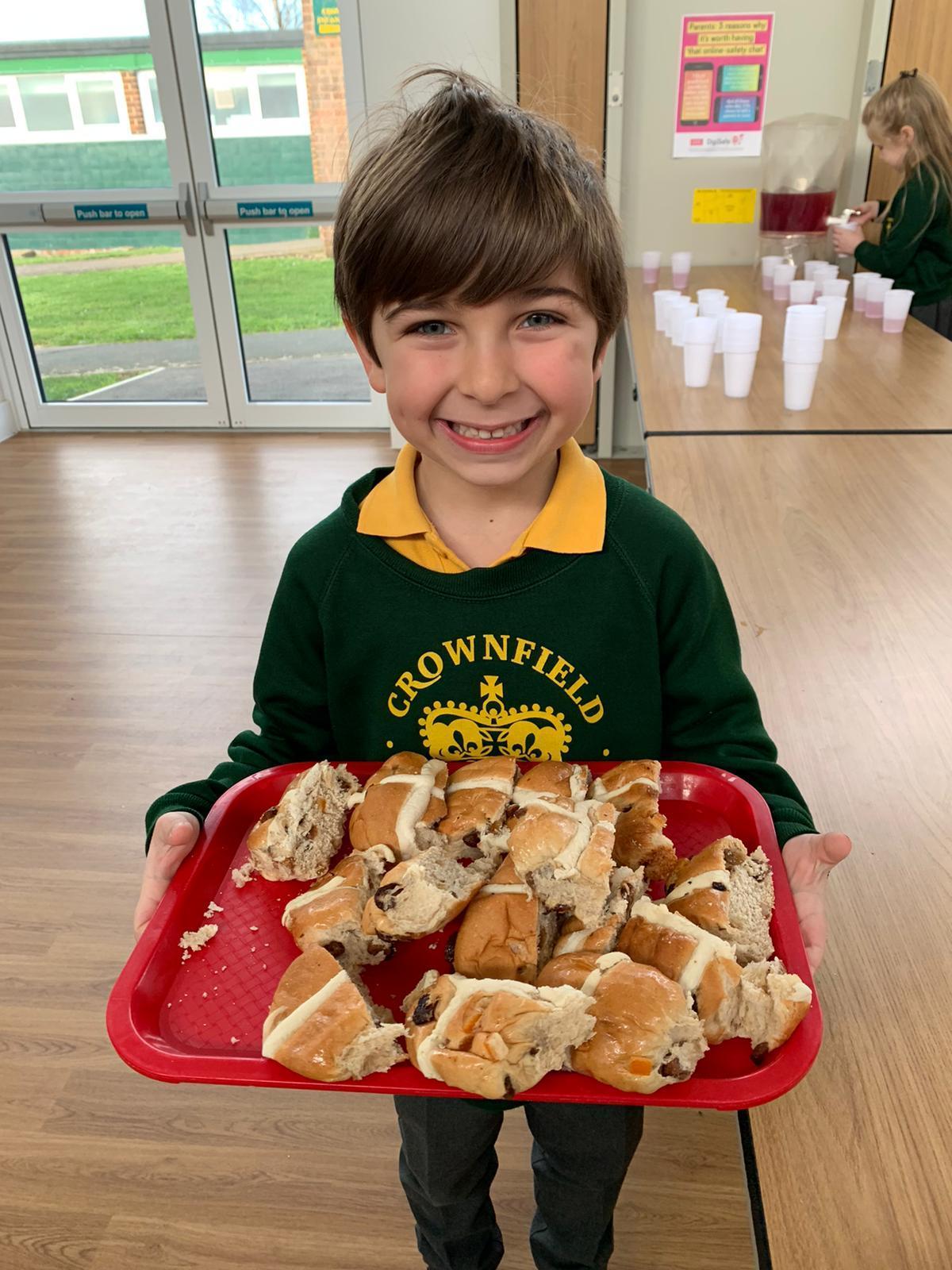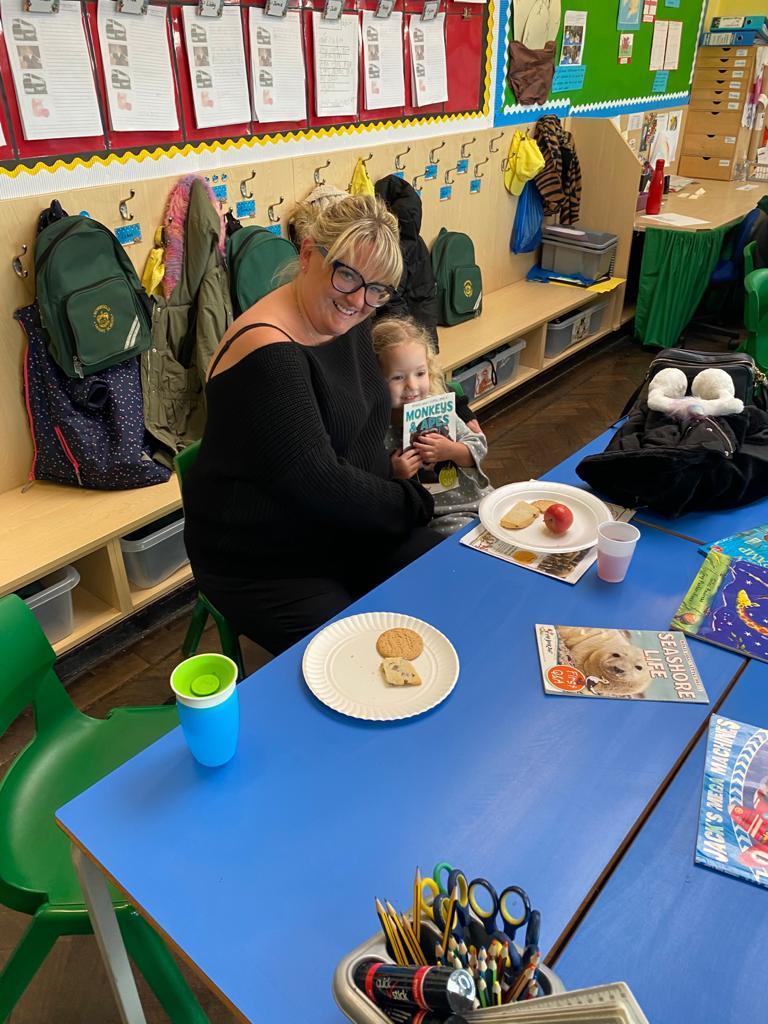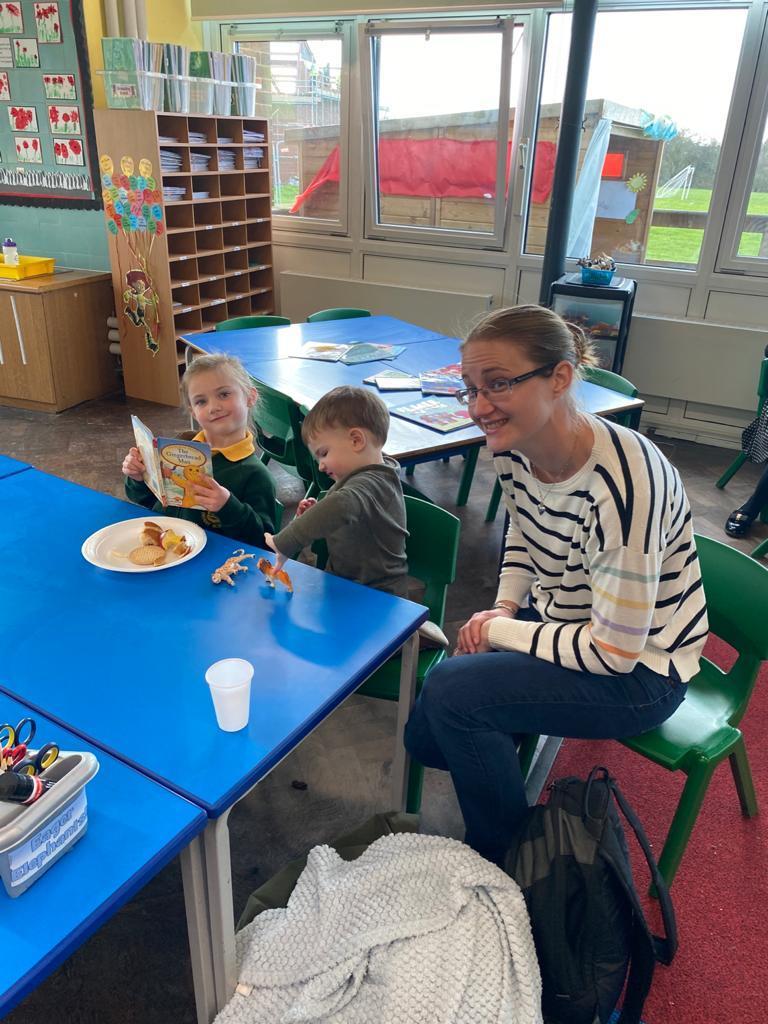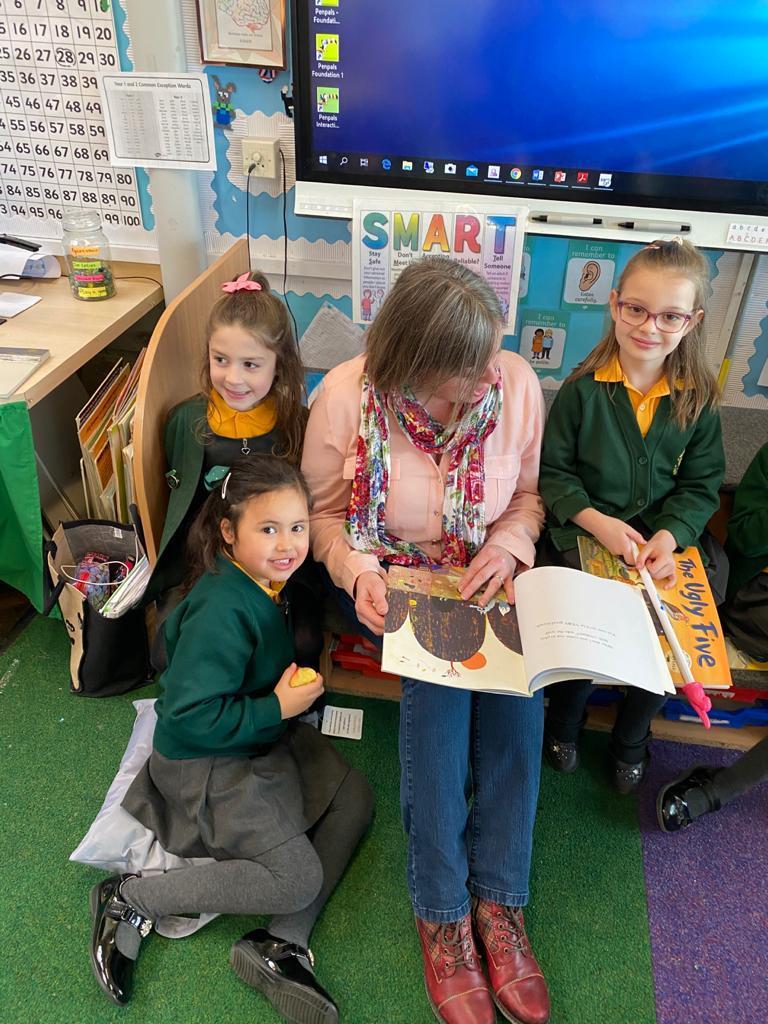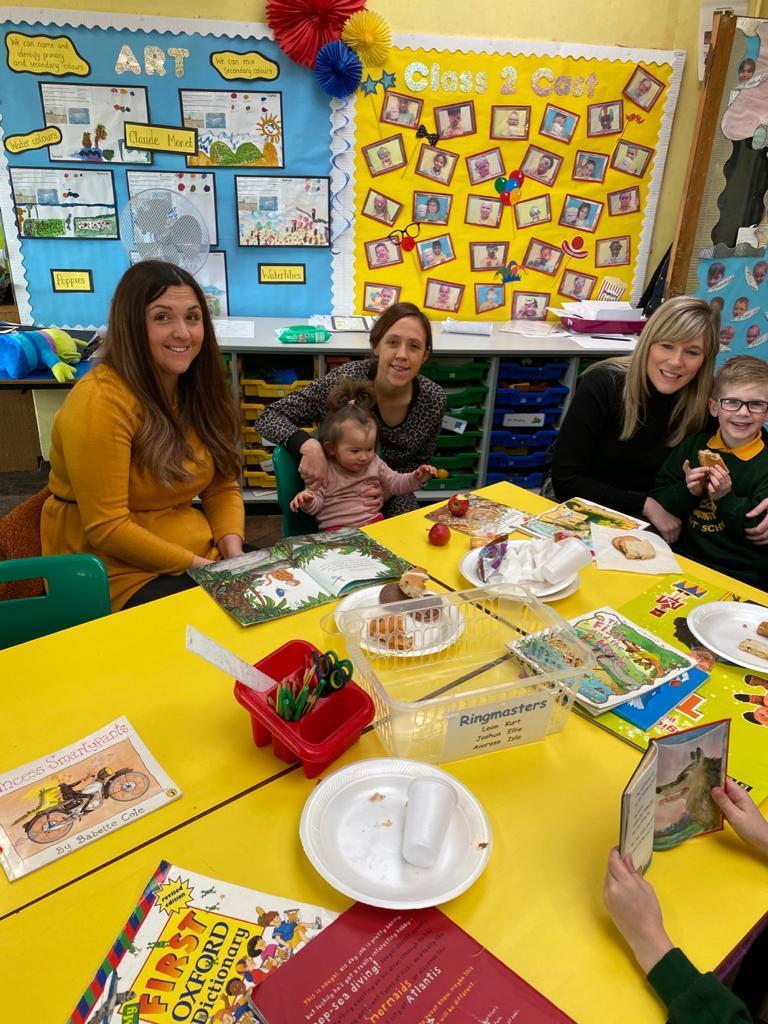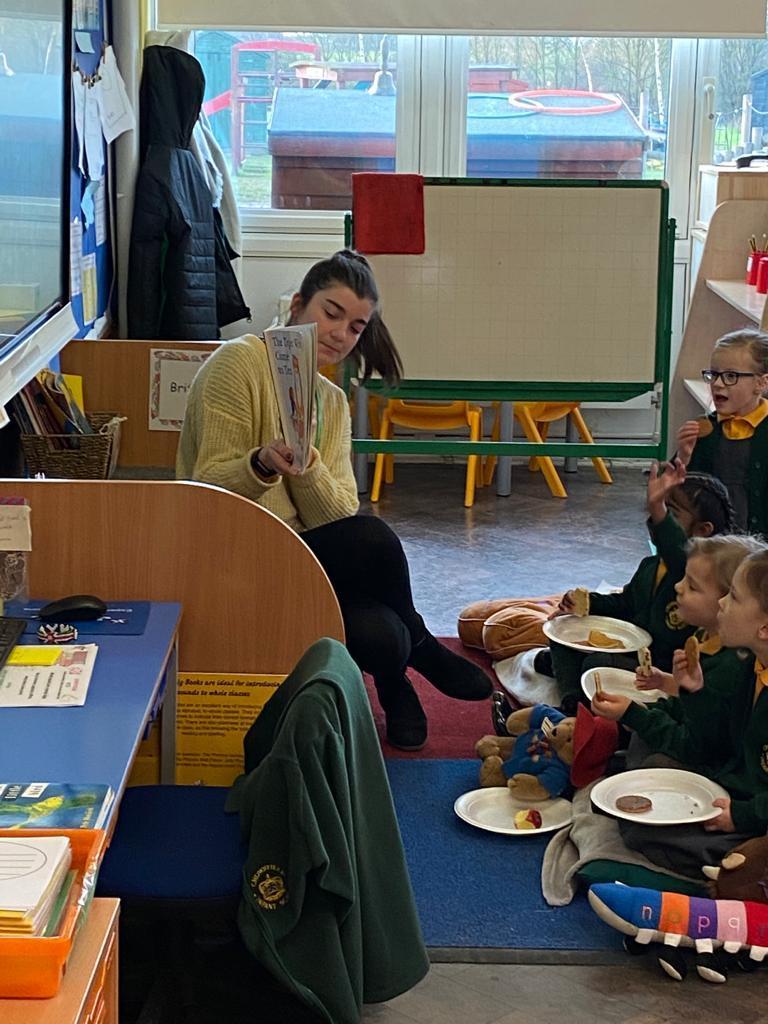 Then we were very lucky to have a visit from the author and illustrator Petr Horacek.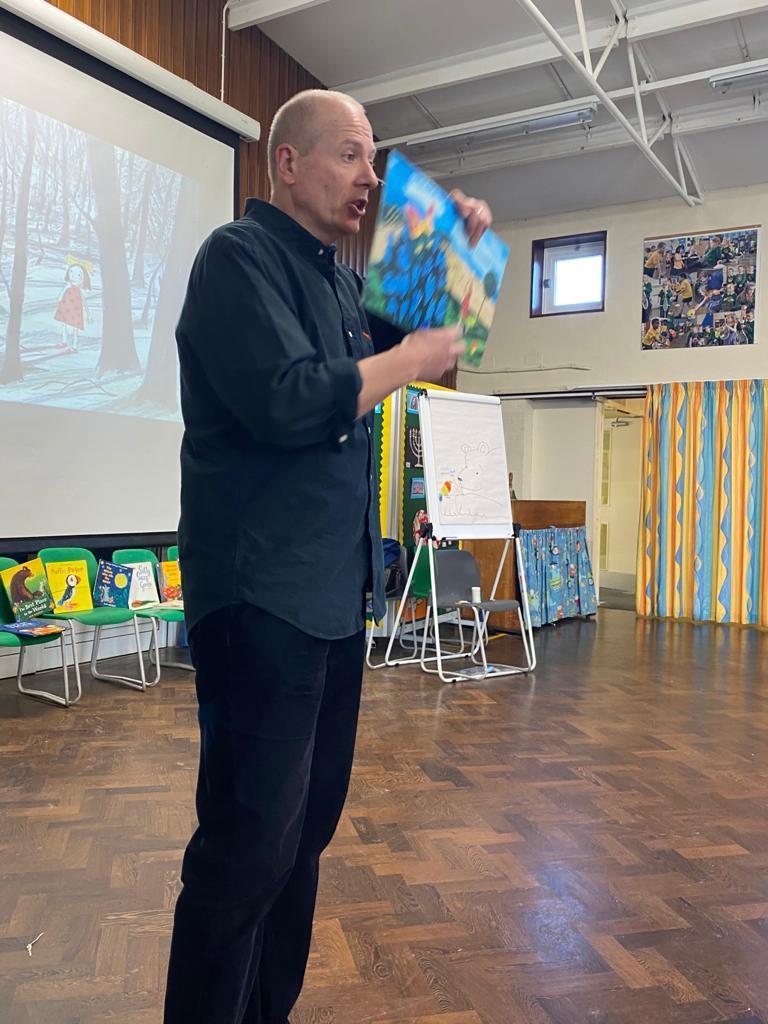 He was born in Prague and studied at the Academy of Fine Art. After graduating in 1994, he moved to England. His first two picture books were published in 2001, winning the 'Books for Children' Newcomer award. Since then he has won a string of other international prizes and distinctions. His latest book is called The Last Tiger.
Petr talked to all the children about his books and also did several drawing for them.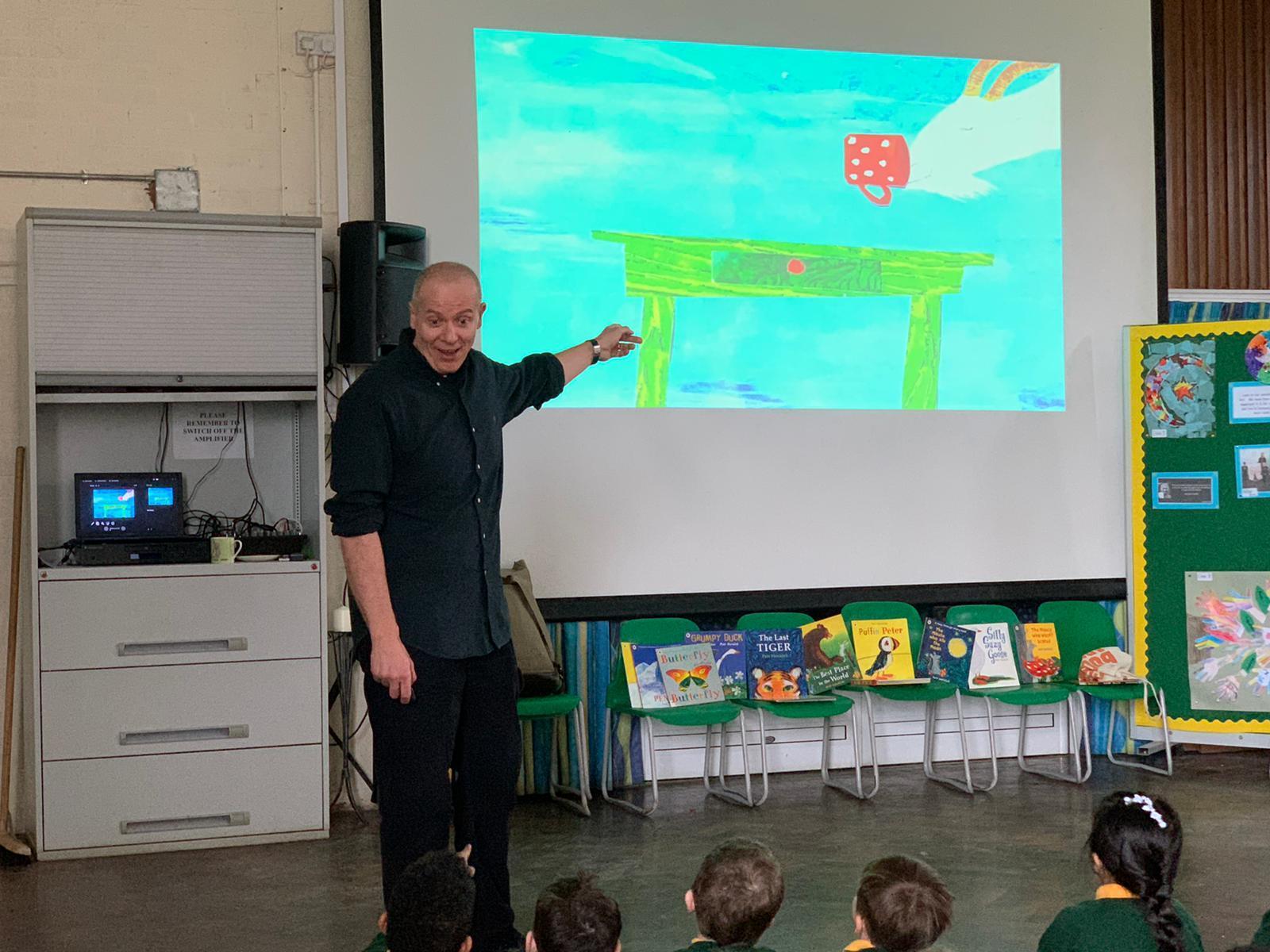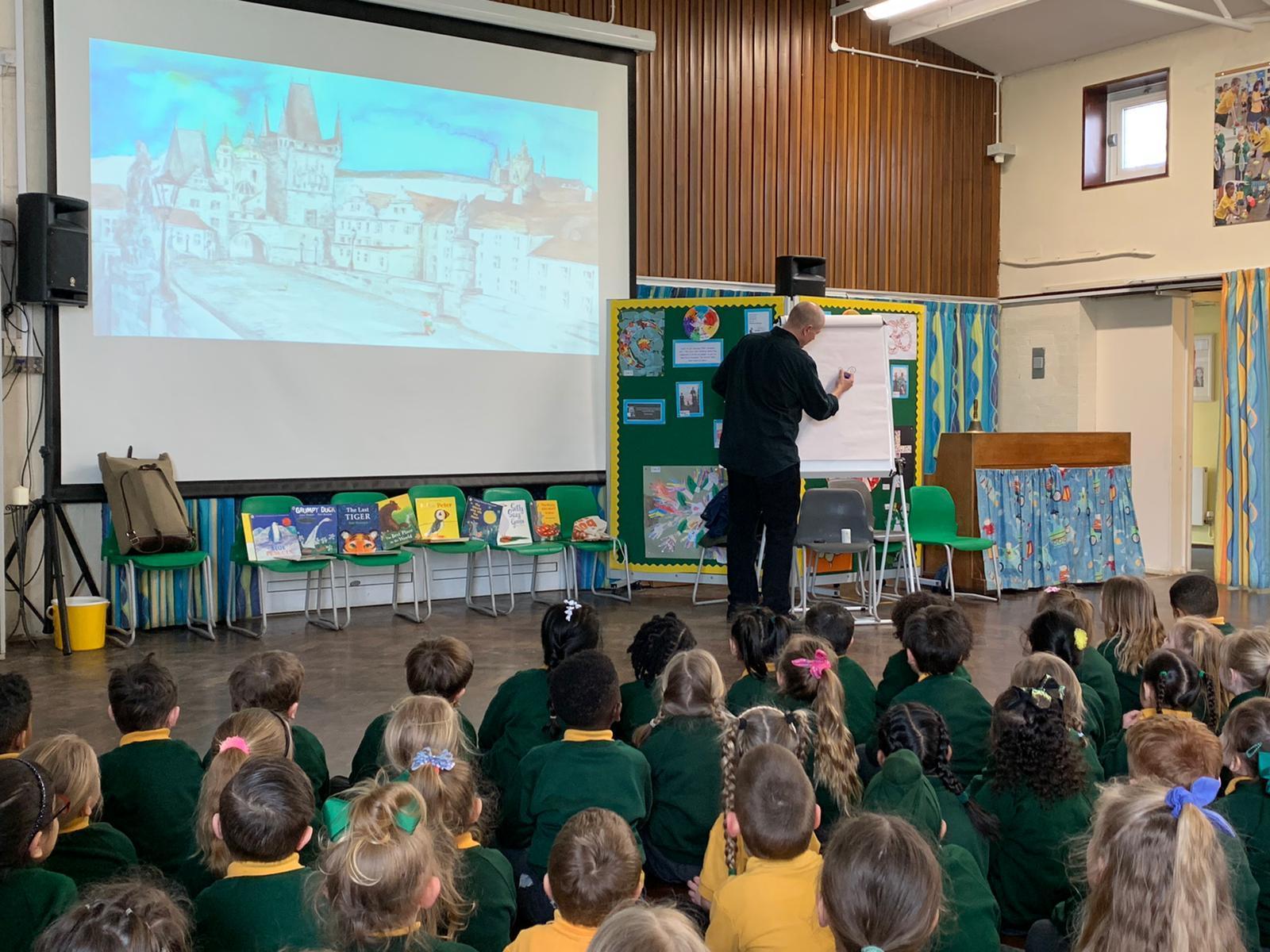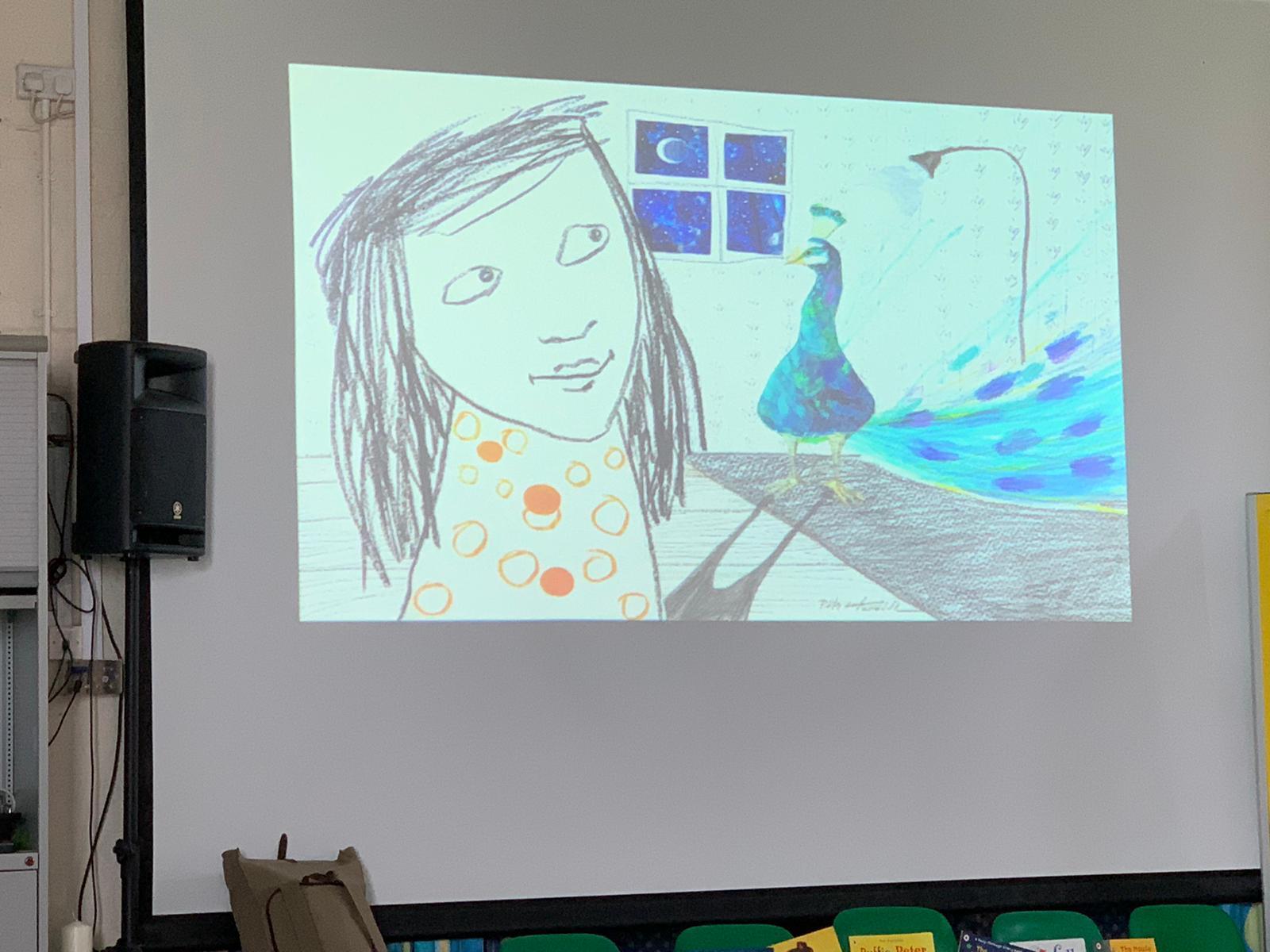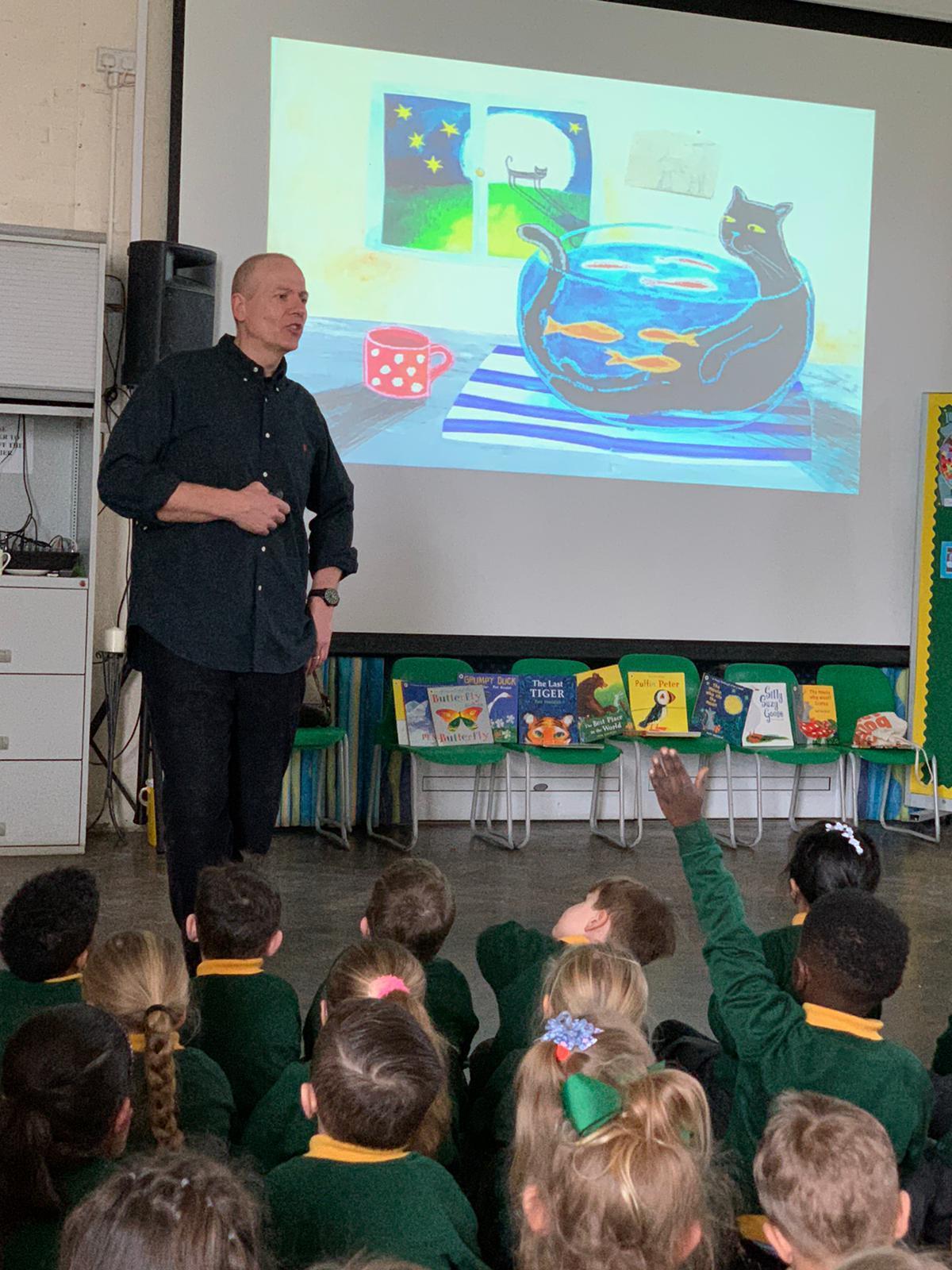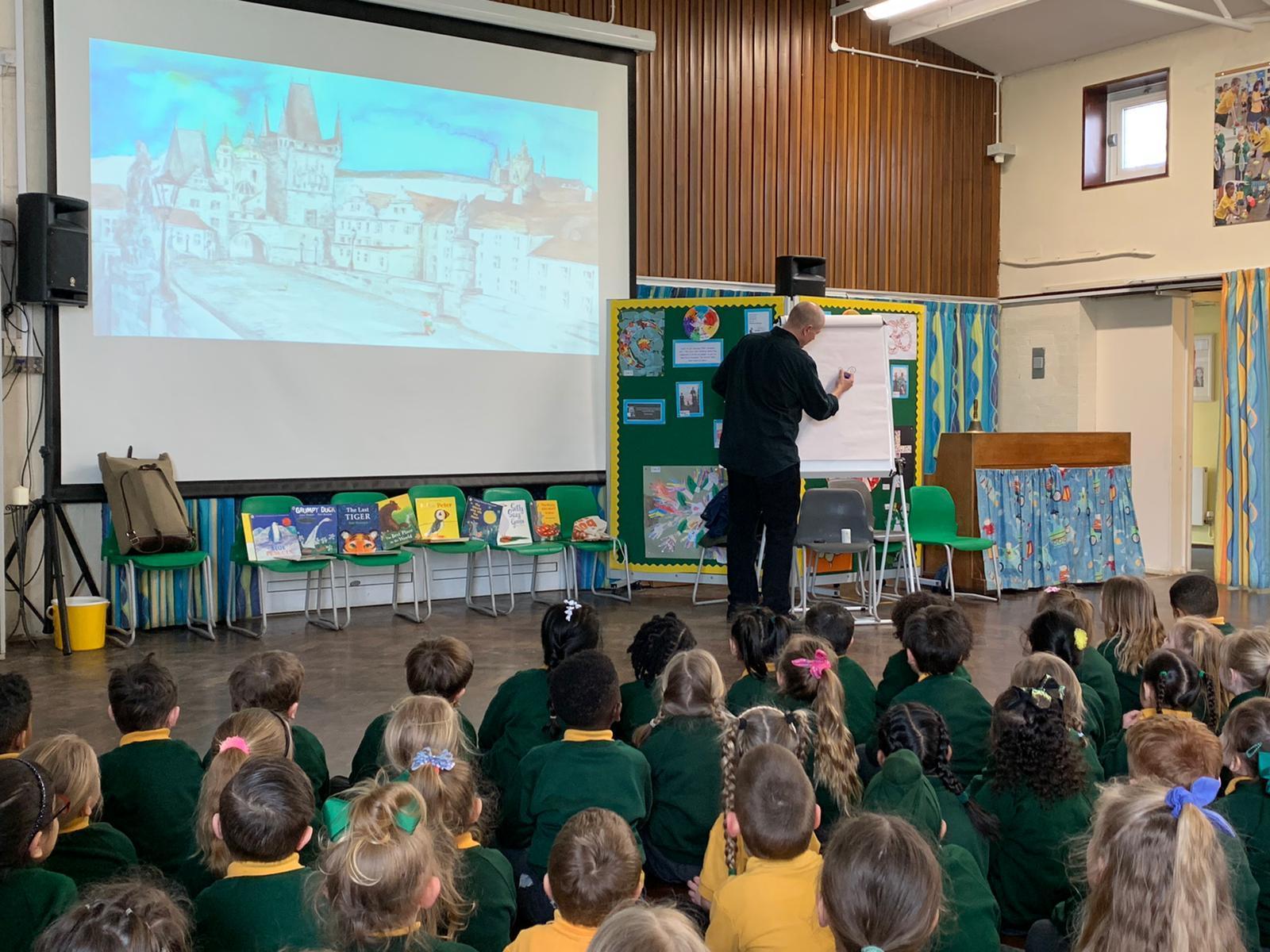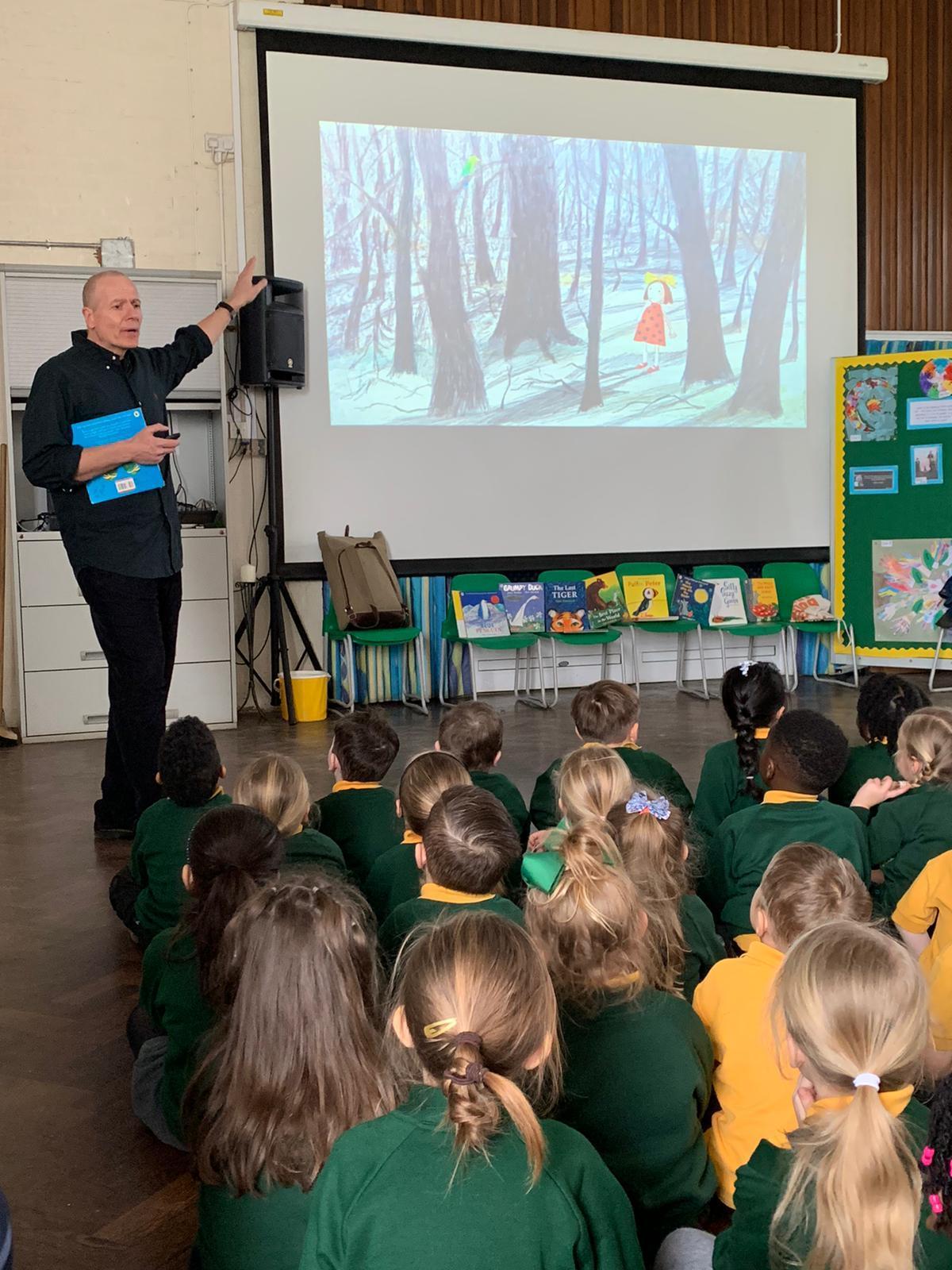 In the afternoon several children were chosen to work with Petr to make a collage.