Art Gallery
We were very lucky to have an art company 'Art Solutions' visit our school for two days and during this time they taught us how to create exciting 3D collages.
Once children had mastered the basic techniques (making pebbles, sausages and twists) they were able to produce their own creations.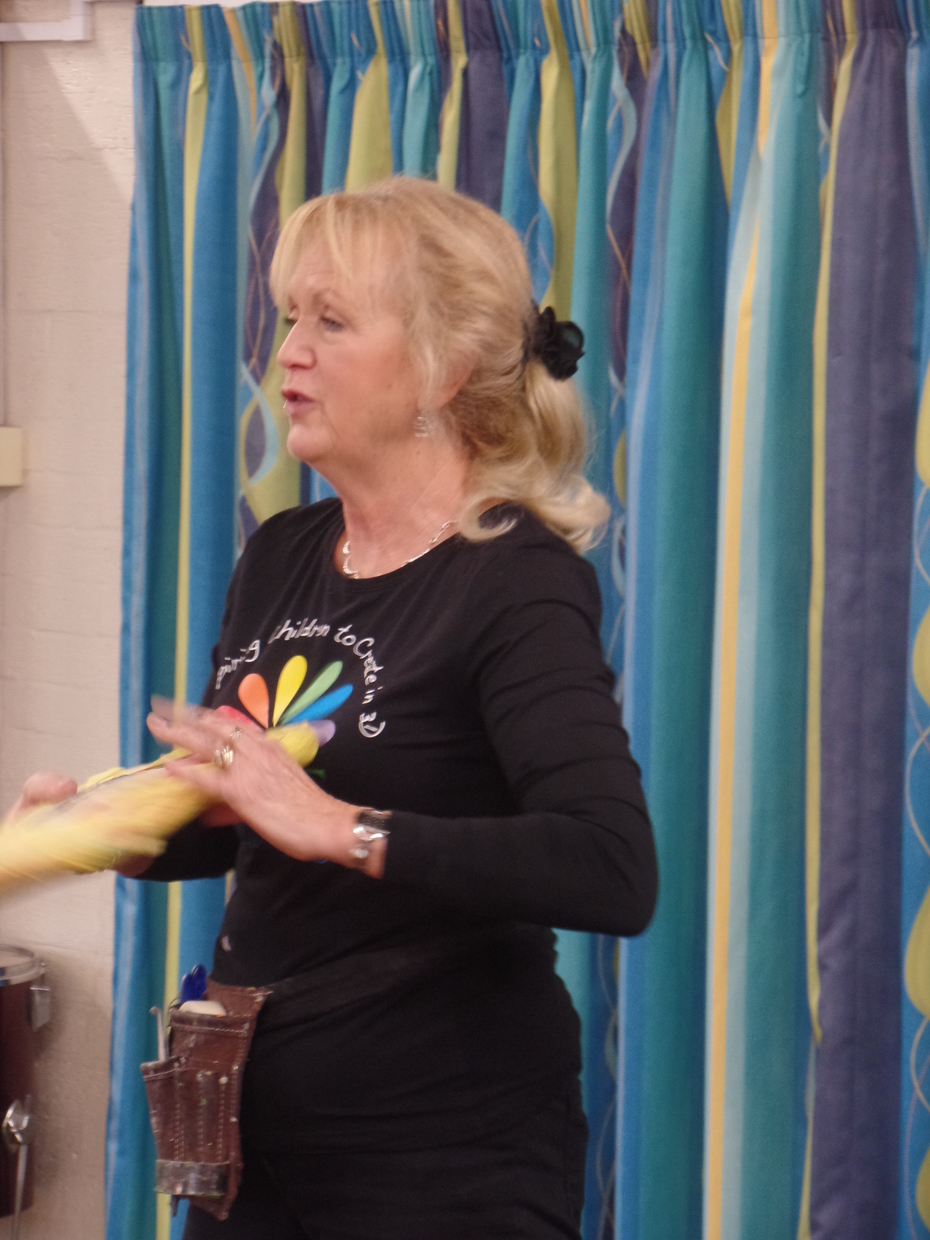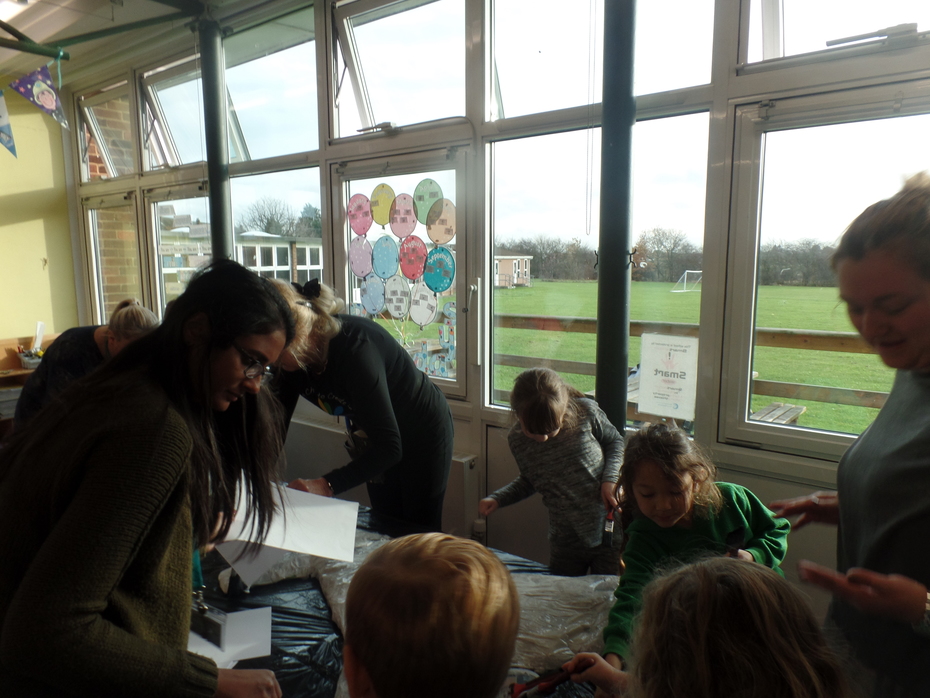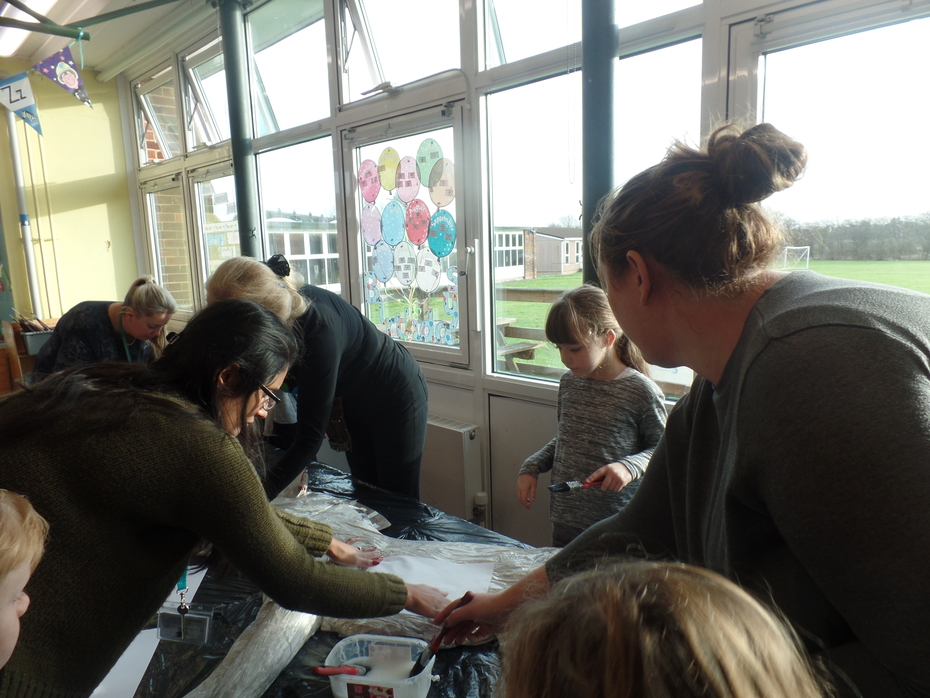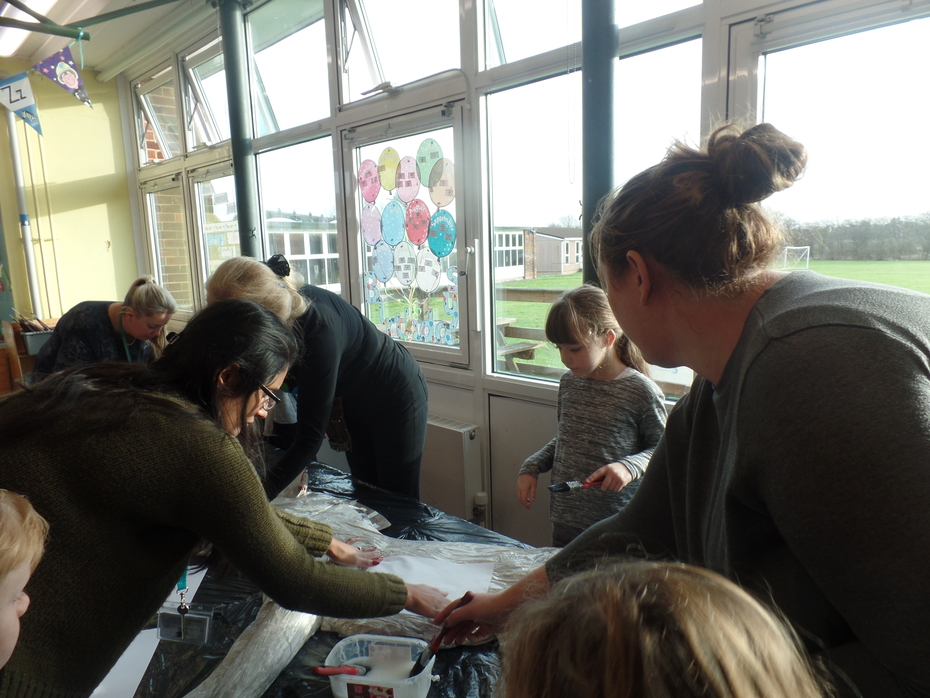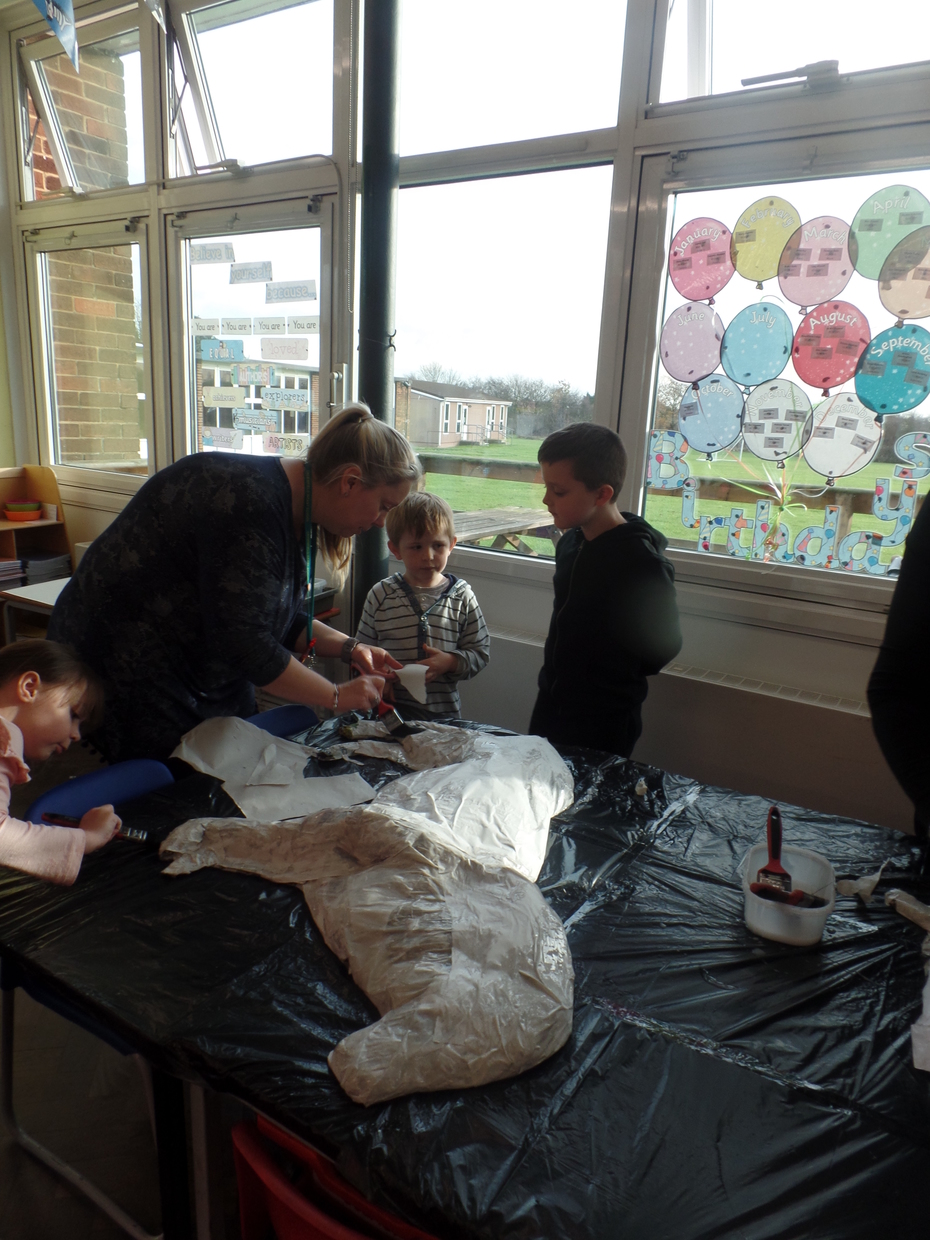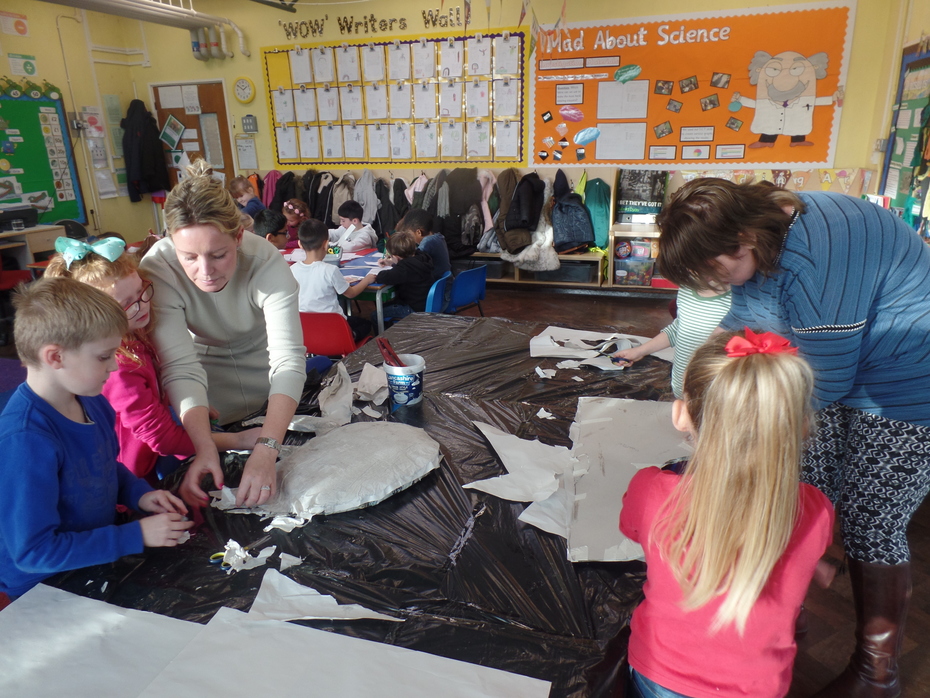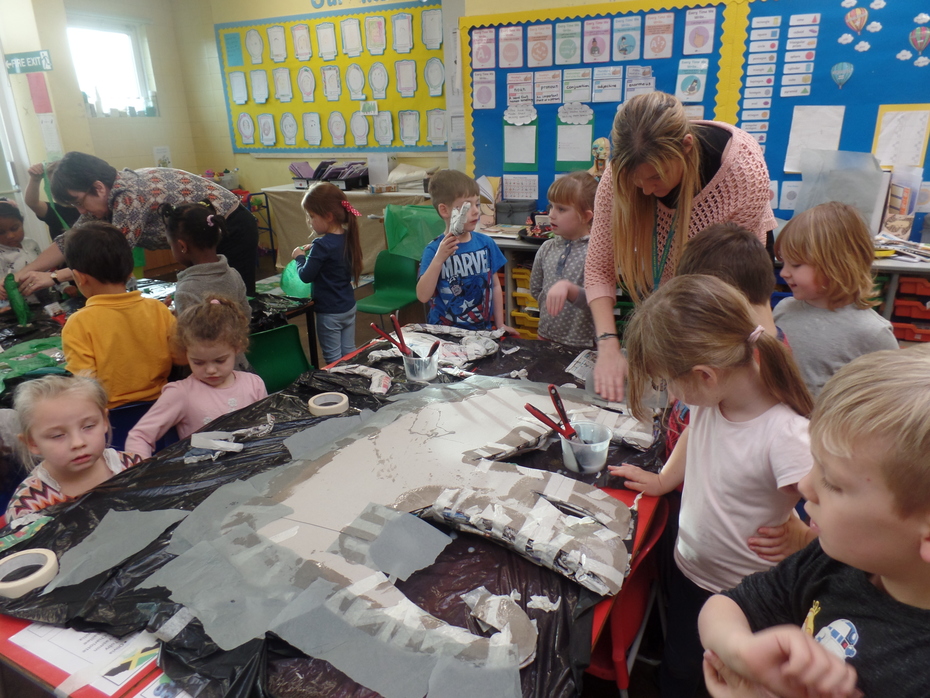 The main material used was old newspaper, so projects were cost effective and eco-friendly. Other materials used include tissue paper, water, glue and occasionally paint.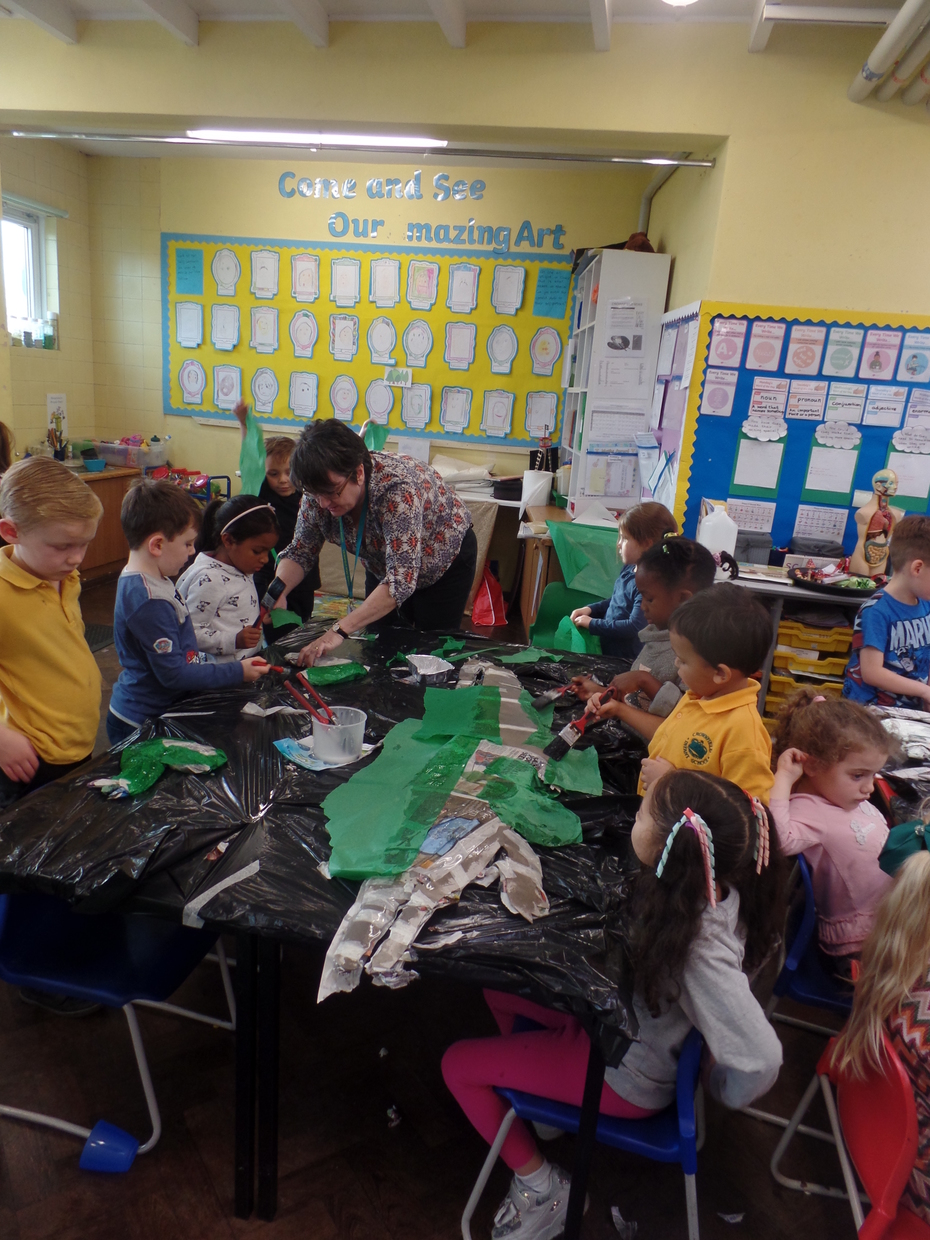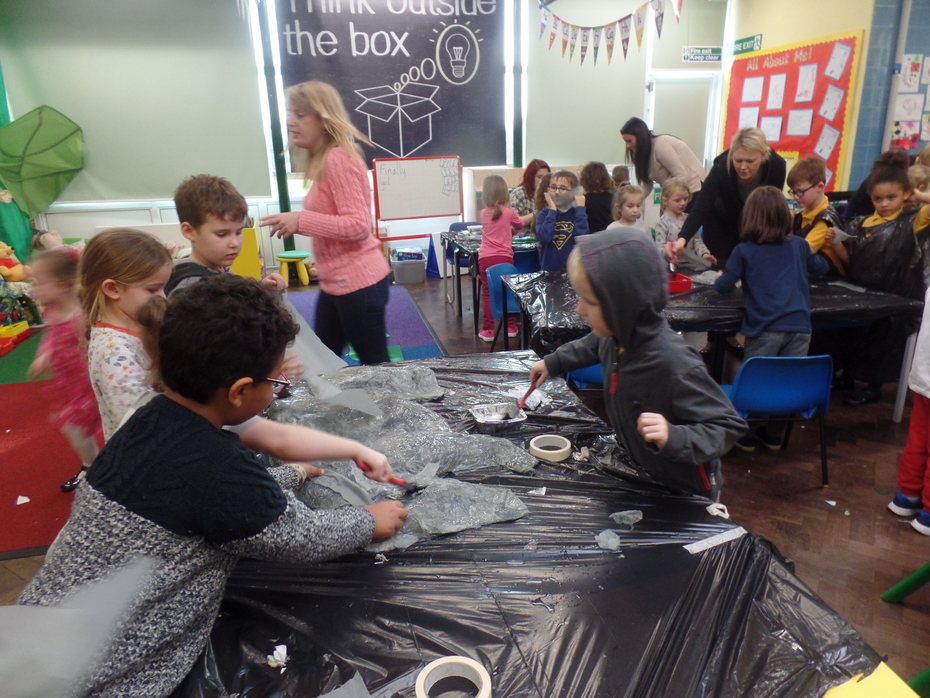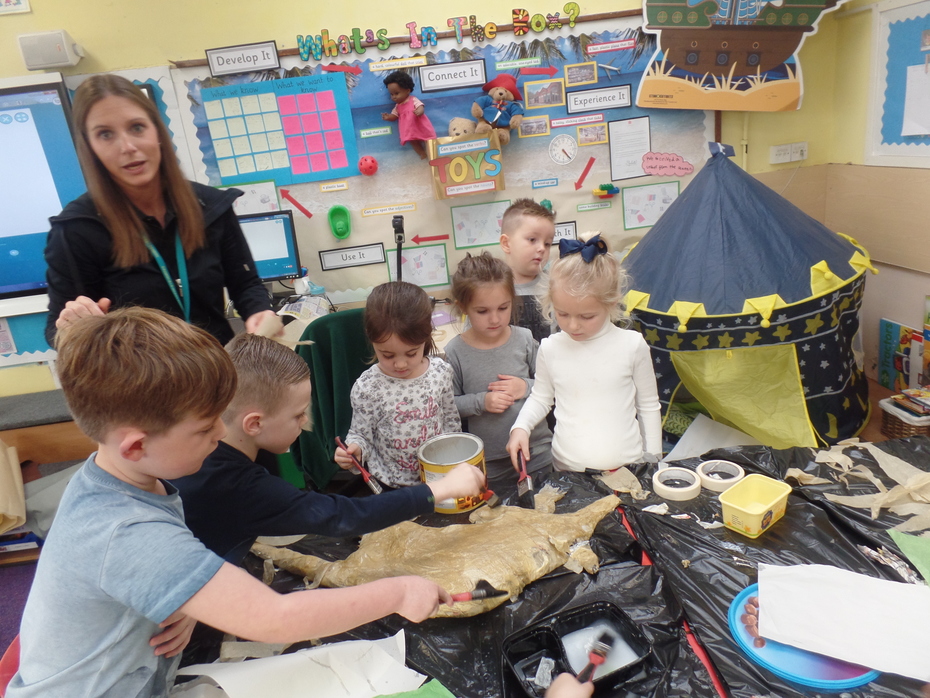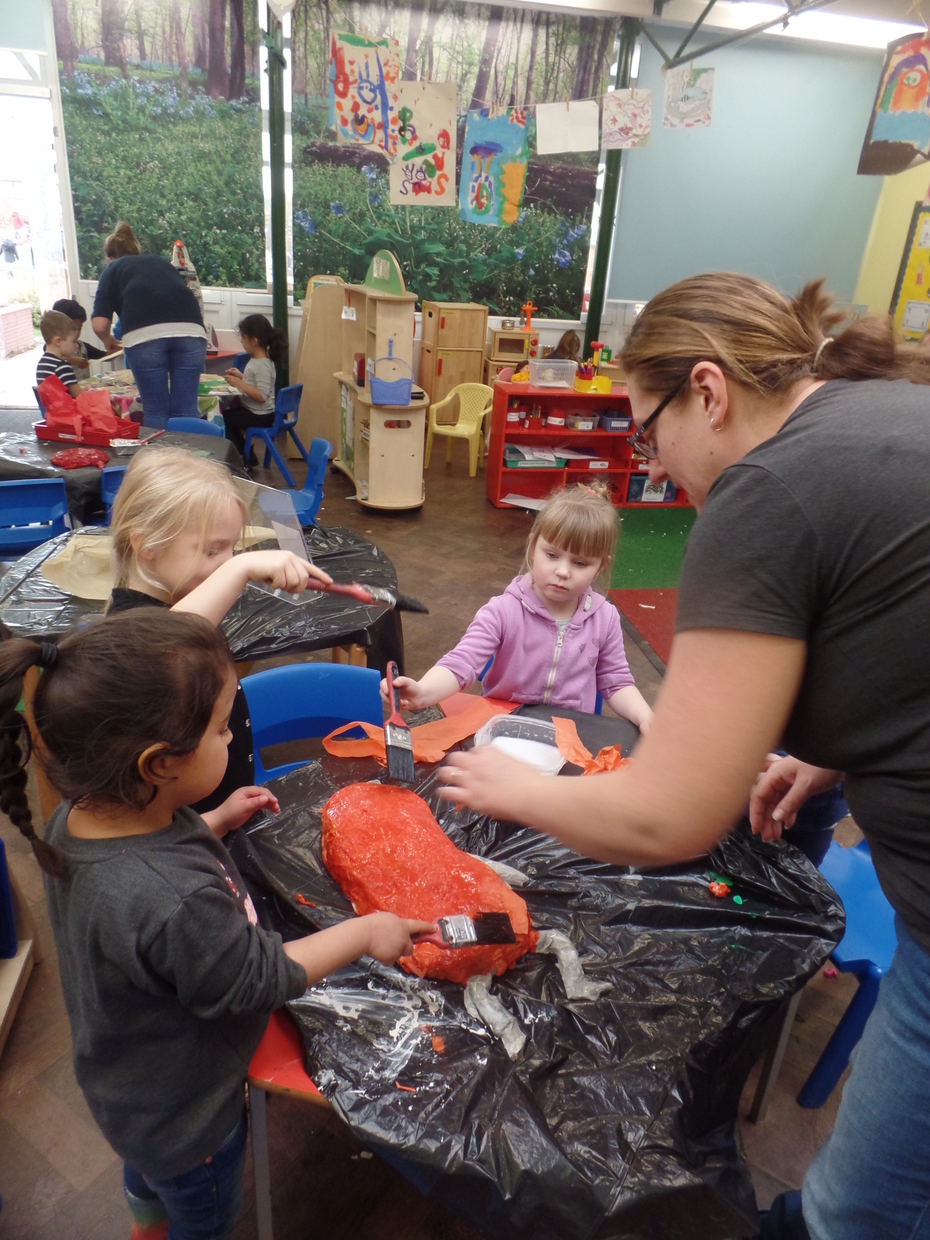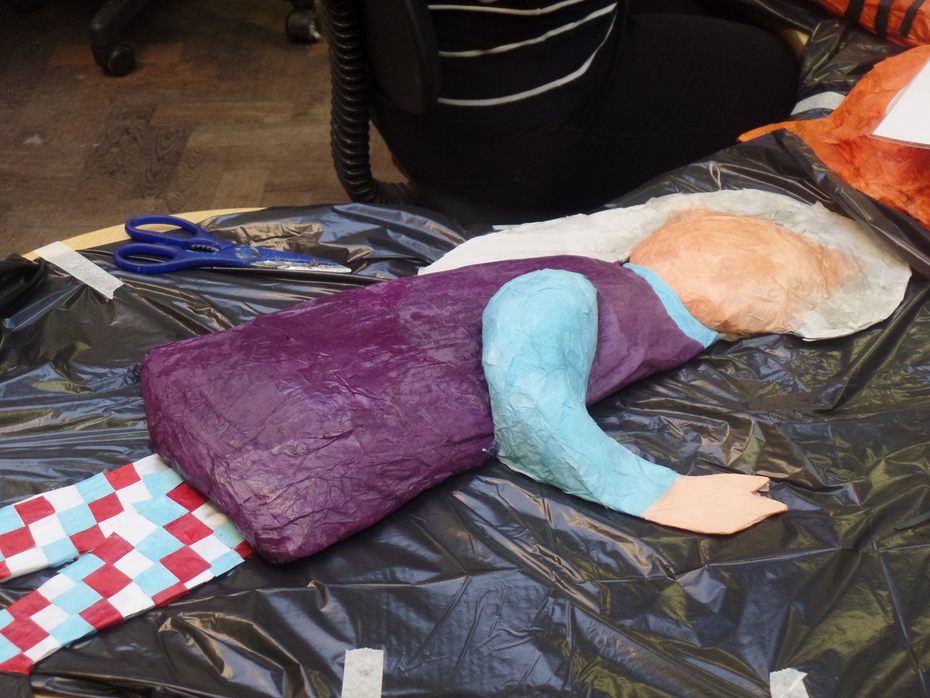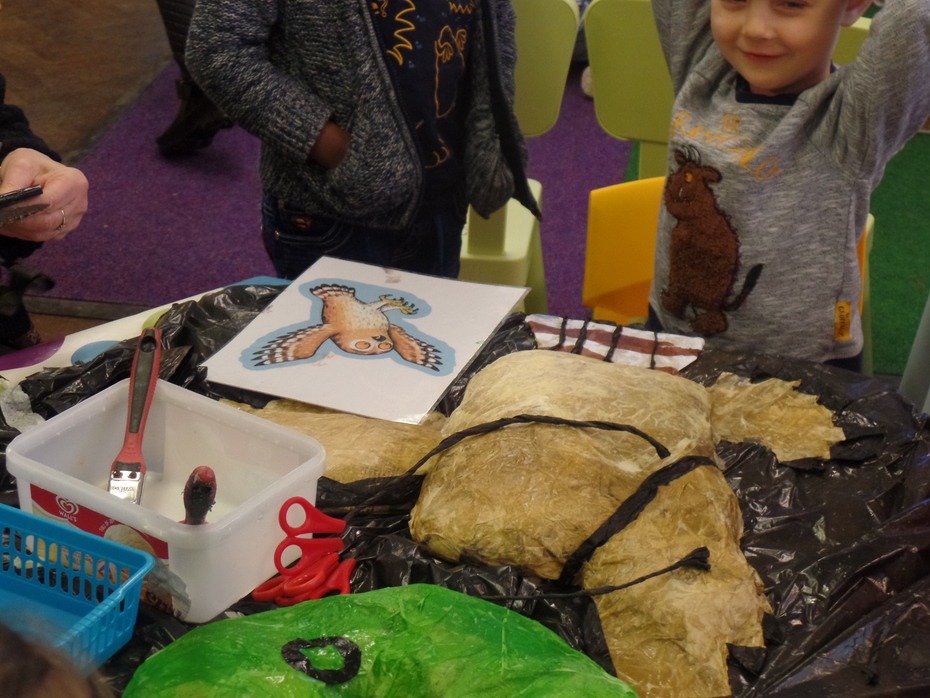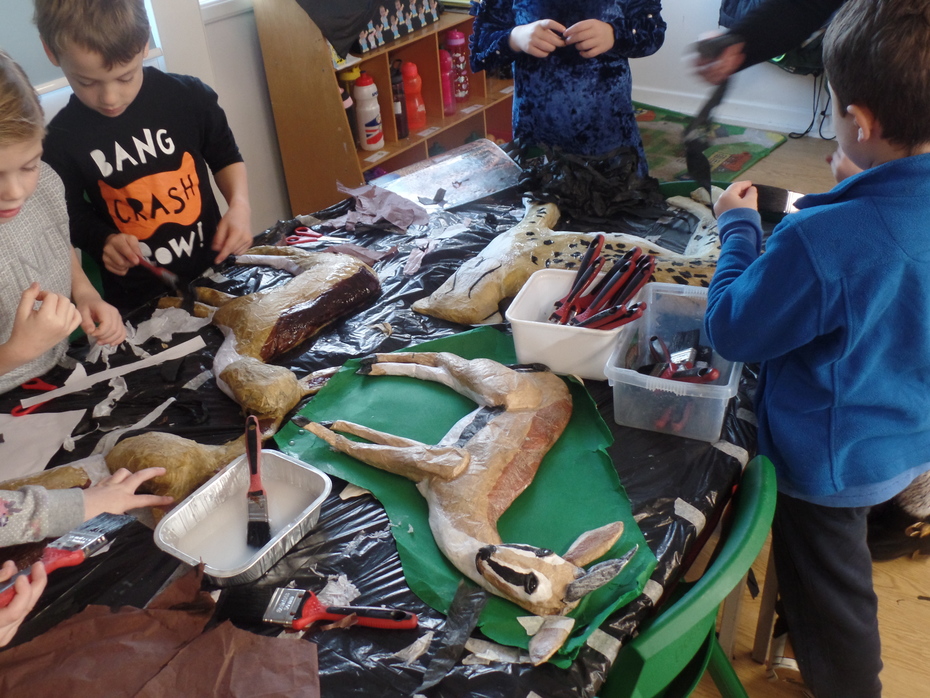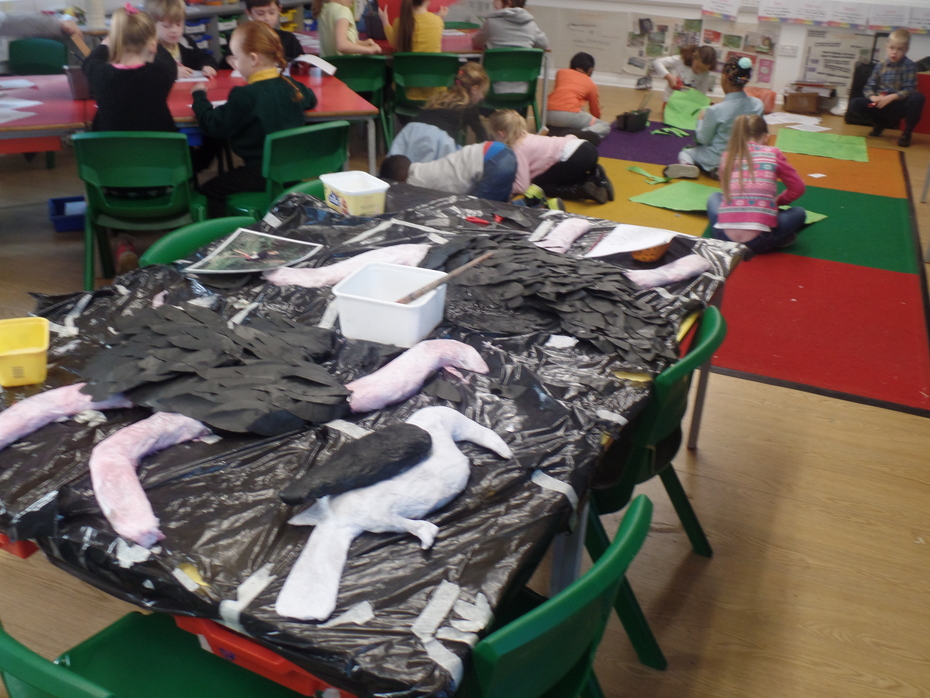 When all the individual pieces of work were finished, they were made into several displays, so that pupils, teachers and parents could admire and appreciate all the hard work that all pupils and helpers put in over the two days.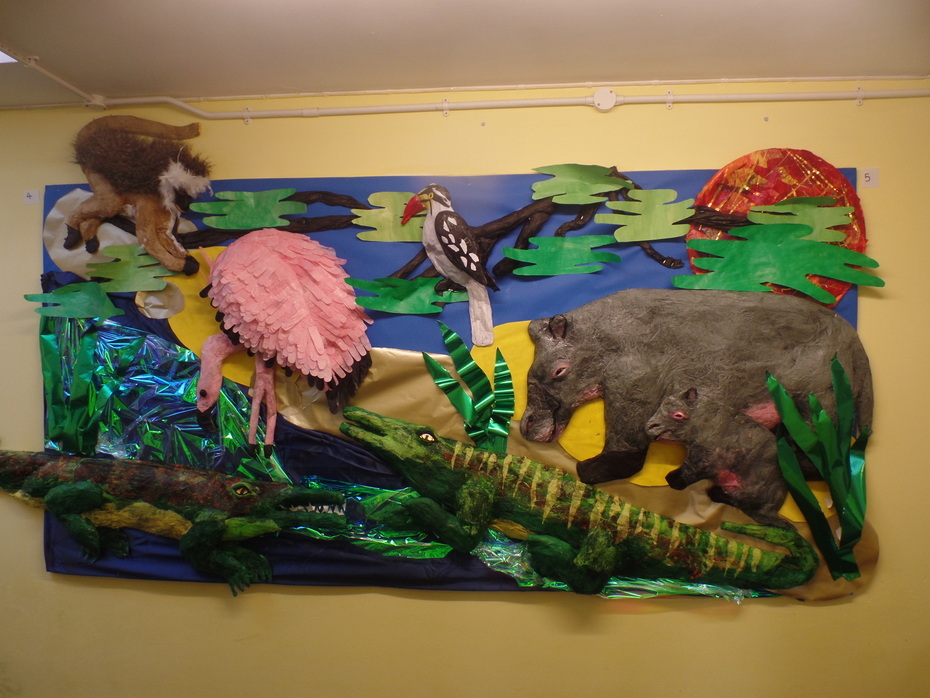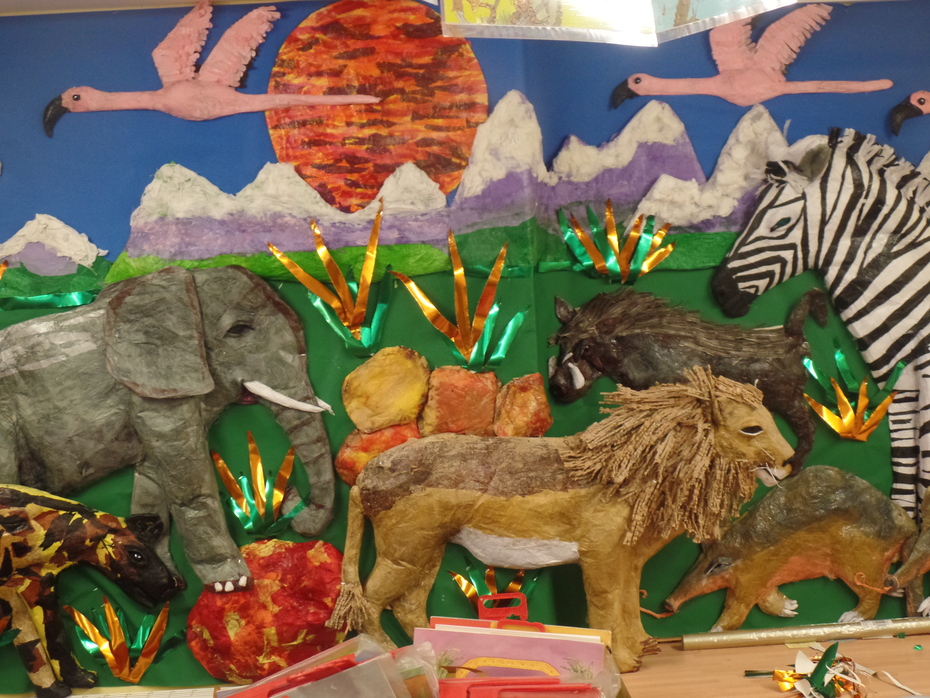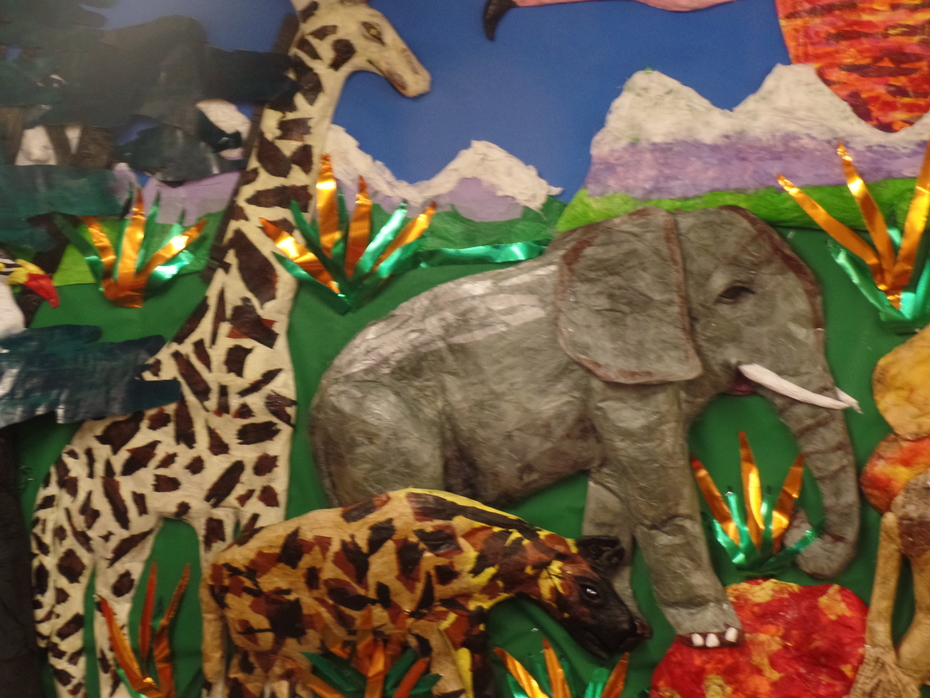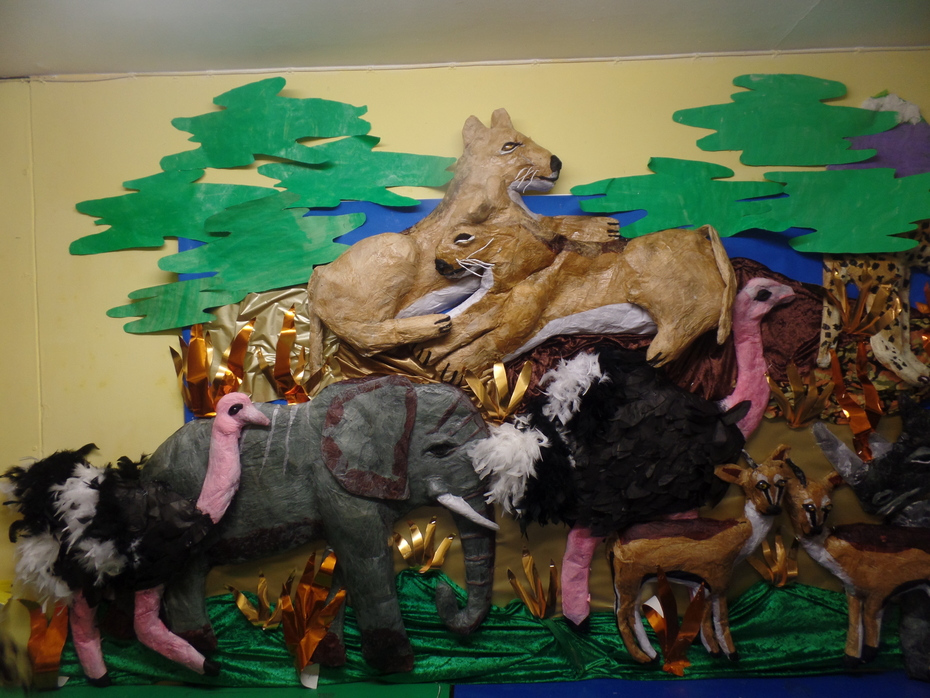 I am sure you will agree they look FANTASTIC!