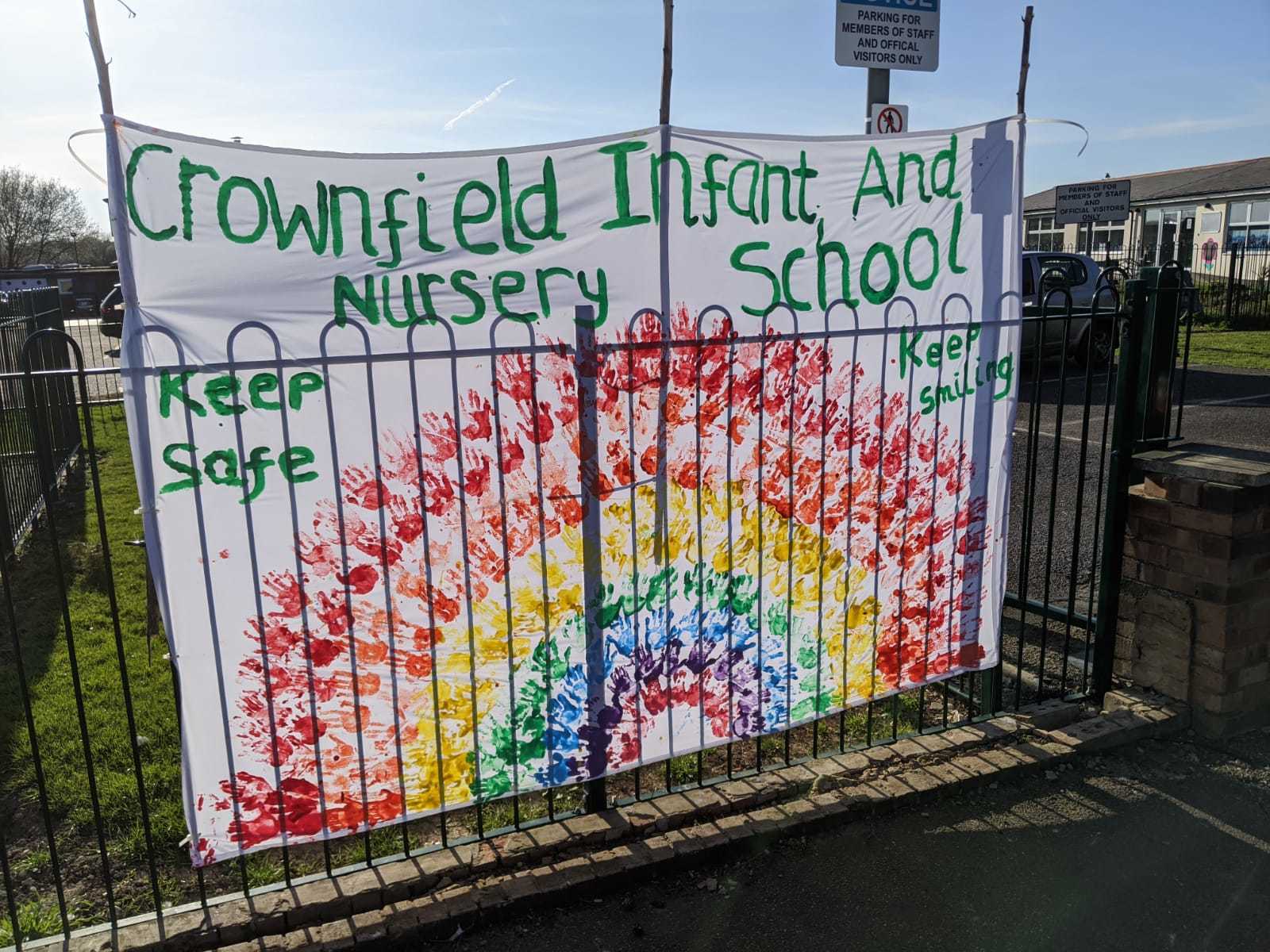 Our children made this while at school - it is lovely and sends a good message 'Keep Safe and Keep Smiling'. Well done everyone !
Free resources for children:
PE with Joe Wicks on YouTube
Week days at 9am but you can visit any time on Youtube to view the workout.
Dance with Oti Mabuse on Facebook
Every day at 11:30 but can view the class at any time.
Maths with Carol Vorderman
Access to her website: www.themathsfactor.com
Story time with David Williams
Every day at 11 am on website: www.worldofdavidwalliams.com
Wildlife with Steve Backshall on Facebook
Every day at 9:30 for answering all your wildlife, biology, conservation, geography and exploration questions.
Music with Myleene Klass on YouTube
Starting Friday 27th March at 10am and twice a week but can view any time.
TTS International
Early Years , 5-7 Years booklets at: https://www.tts-international.com/home+learning+activities+INT.html
Phonic Play
In response to the ongoing situation Phonic Play is now free. Children can use the site at home without their parents needing to subscribe.
To access all you need to do is log on using the following details:
Username: march20
Password: home
Phonic Tracker
Phonic tracker are giving free access to games.
https://www.phonicstracker.com/games/index