Pancake Day - we all love it!
Every child was invited to bring in their own frying pan and pancake to be able to take part in class races that took place throughout the day.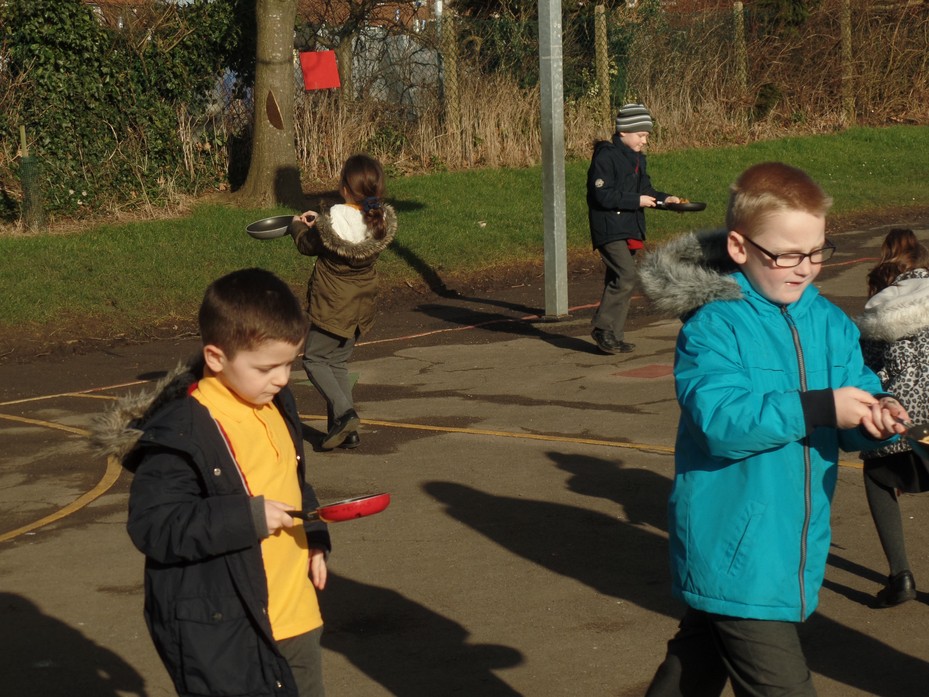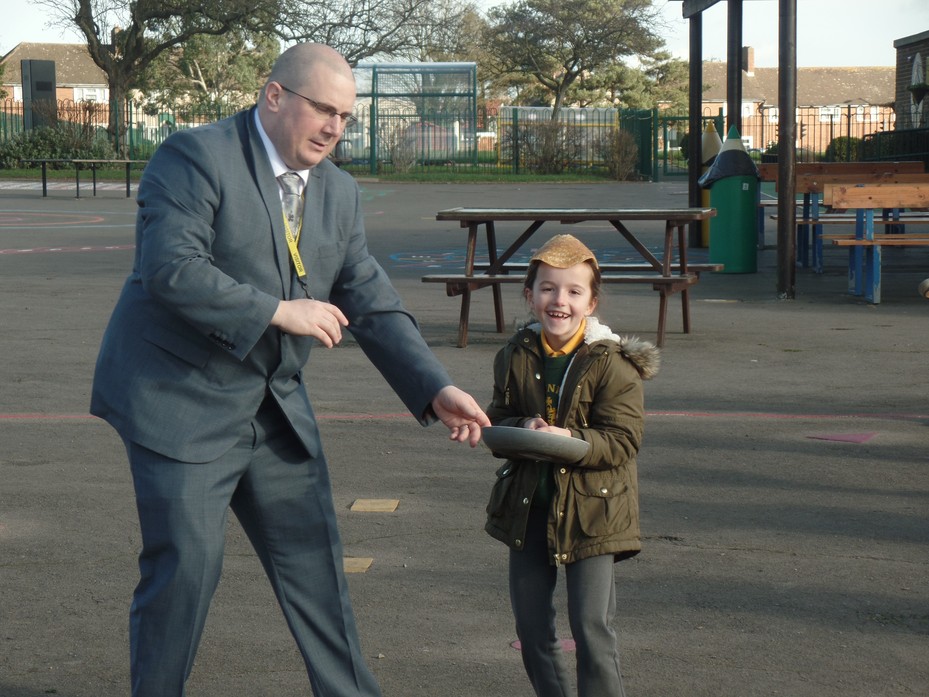 Each Year group went out separately and had their own races down the playground, tossing their pancake on the way.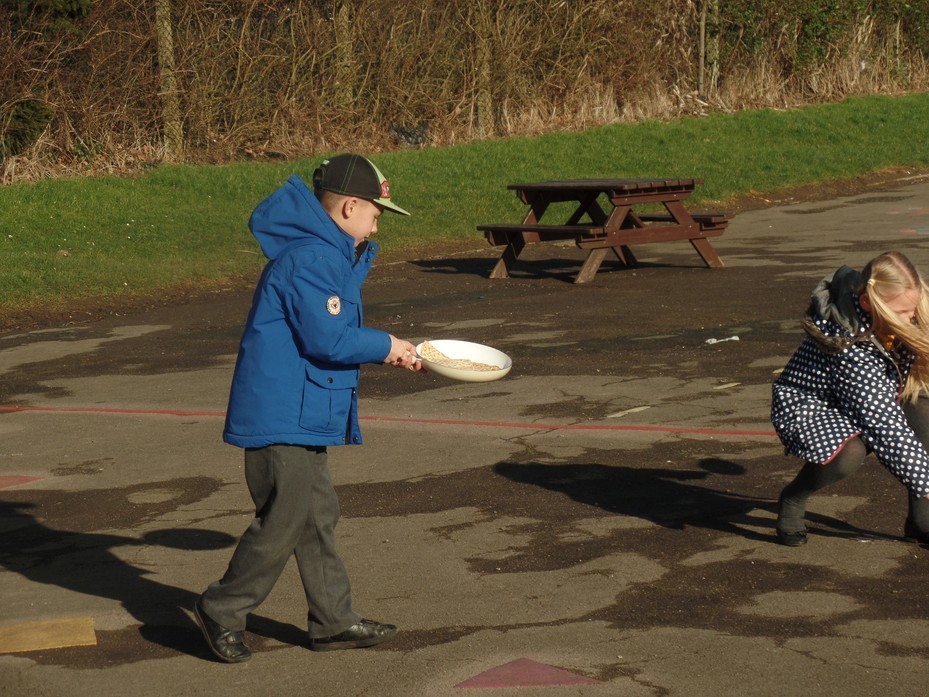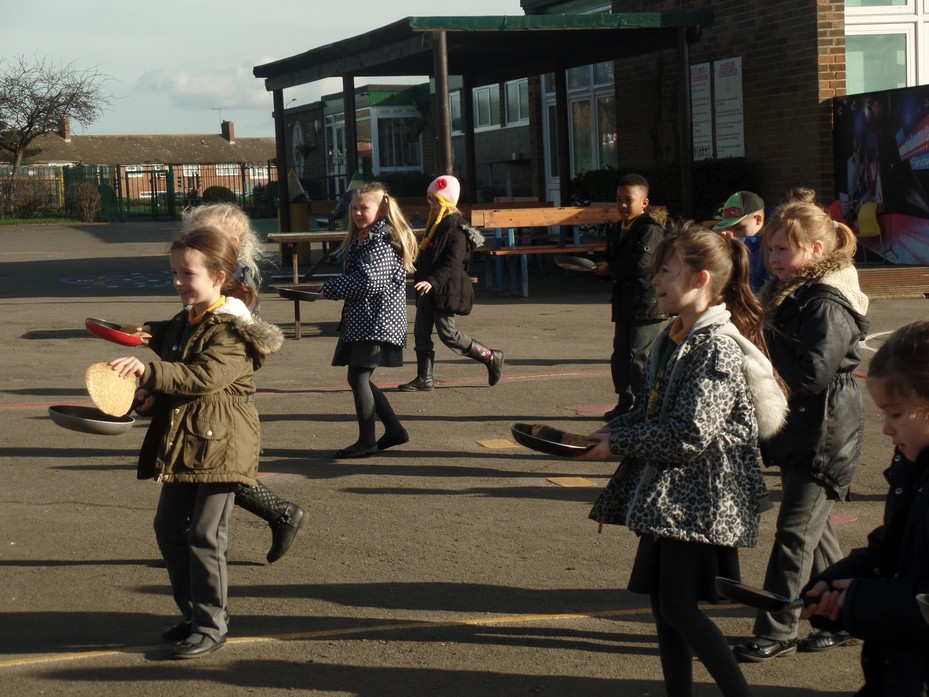 Lots of them missed........ but it all added to the atmosphere.
They all enjoyed the event even though they didn't get to eat the pancake.