In memory of Alex Field we held our fifth annual football tournament this June. This year Crownfield played against five other primary schools - Langton Infant School, St Patrick's Primary School, Rise Park Academy, Clockhouse Primary Infant School.
The games were refereed by Mr Robb, Mr Watson and Mr Sedgwick. The event was very well supported by parents, children and staff and refreshments were supplied by our POMS.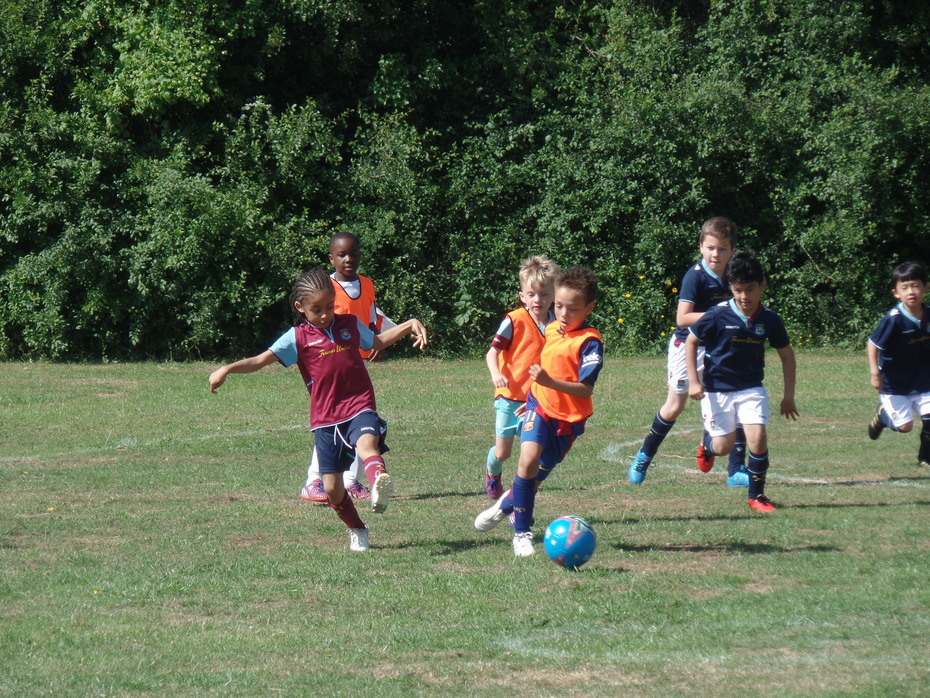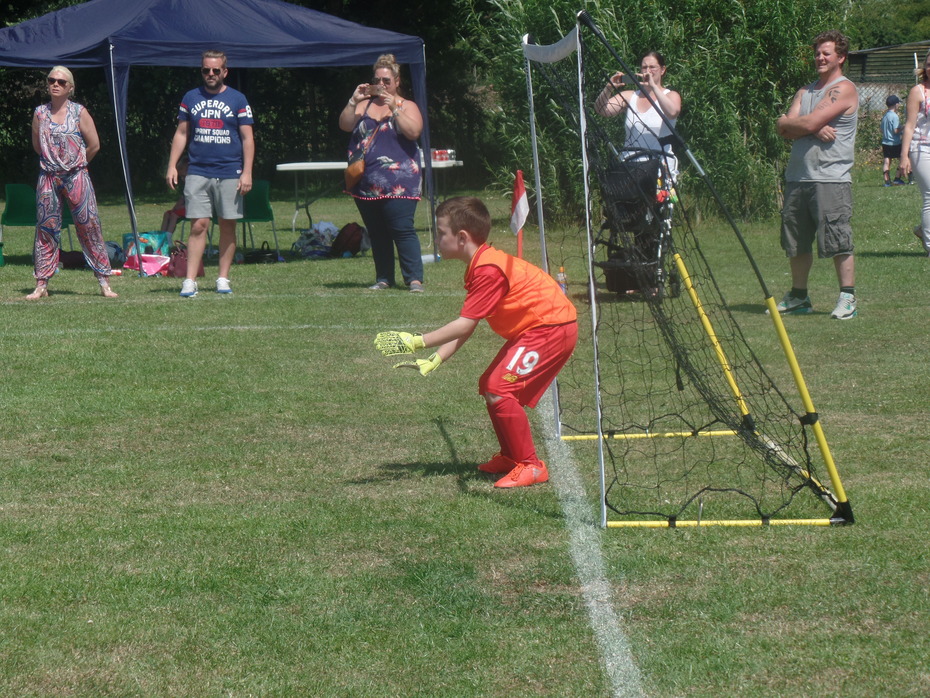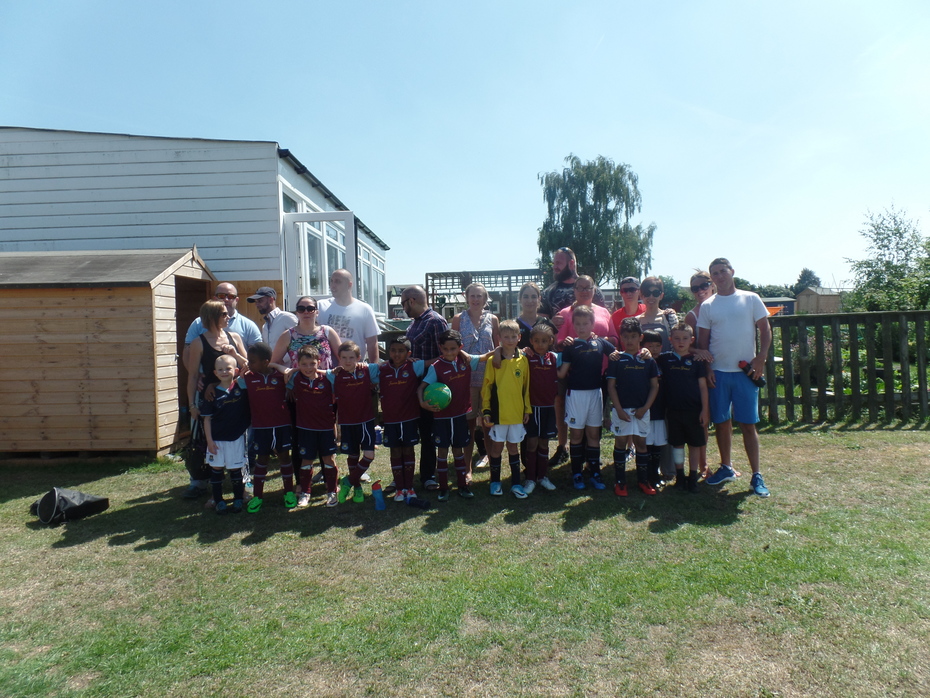 All the teams played very well and after some fantastic games Clockhouse Primary were the overall winners. 'Man of the Match' was awarded to Ronnie M, Class 1, Crownfield Infant School.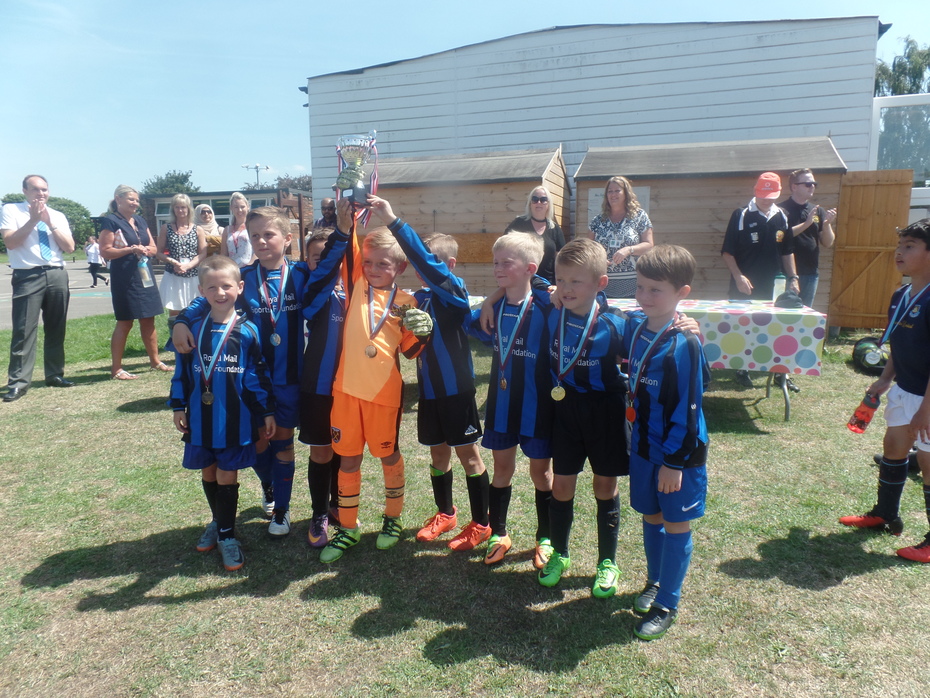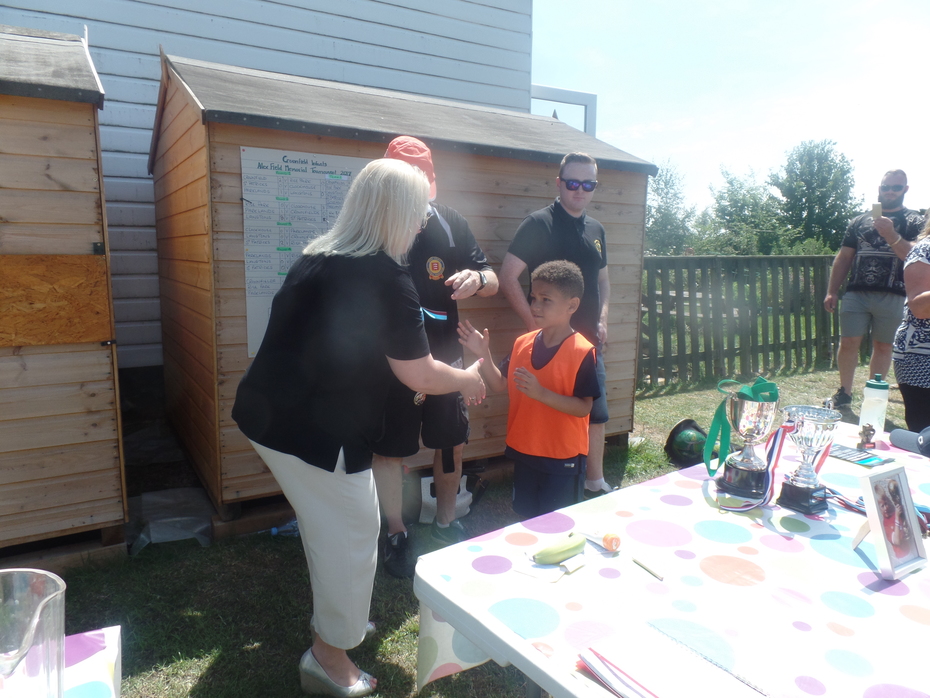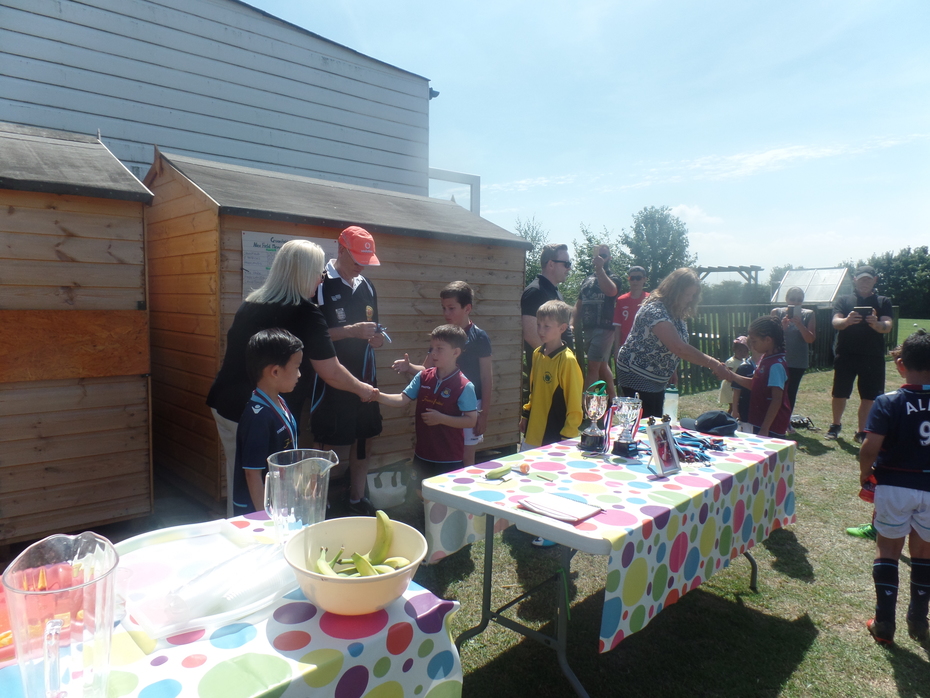 After the match the team had lunch on our top table and were joined by Alex's mum and her family.